Laser Skin Rejuvenation & Pigmentation
Remove skin blemishes, wrinkles and fine lines with laser skin rejuvenation and pigmentation treatments. Book your procedure today at the Primas Medispa to enjoy smoother and clearer skin.
Laser skin rejuvenation & Pigmentation
Laser skin rejuvenation is a fantastic catch-all treatment for a whole range of undesirable skin blemishes on the face and neck. Whether you're concerned about wrinkles and fine lines, sun damage, acne, scars, or simple blotches, laser skin rejuvenation will work to reduce them and leave you with vibrant, healthier looking skin.
Laser skin rejuvenation works by carefully removing the upper layers of skin, taking all the imperfections with it, leaving you with the beautiful younger looking skin you've always dreamed of.
It's a simple treatment with stunning results.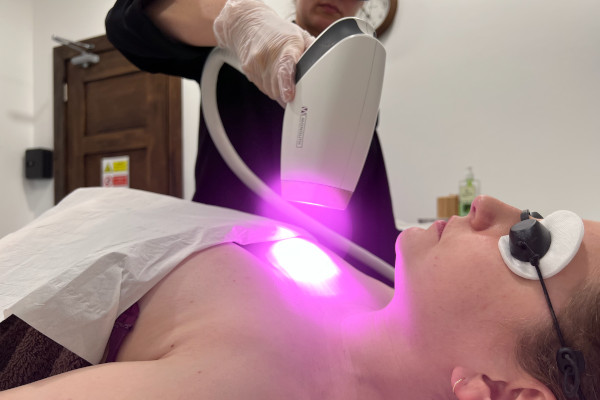 Skin whitening with MeDioStar NeXT PRO destroys the melanin in the skin which reduces pigmentation and whitens the skin. This also helps the skin appear more even in colour and helps reduce the size of wrinkles and pores.
If you would like to address uneven skin tones, skin pigmentation treatments such as this are the answer. This 30-minute procedure will make your skin look fresher and smoother, making you feel confident, rejuvenated and empowered.
Benefits of Laser Skin Rejuvenation& Pigmentation
 
Session
3 Sessions
6 Sessions
Face
£149

£402

(2 LED Complimentary)

£728

(1 LED + 1 Glycolic
Acid Peel Complimentary)

Face & Neck
£189

£499

(1 Glycolic Acid Peel
Complimentary)

£963

(2 LED + 1 Glycolic
Acid Peel Complimentary)