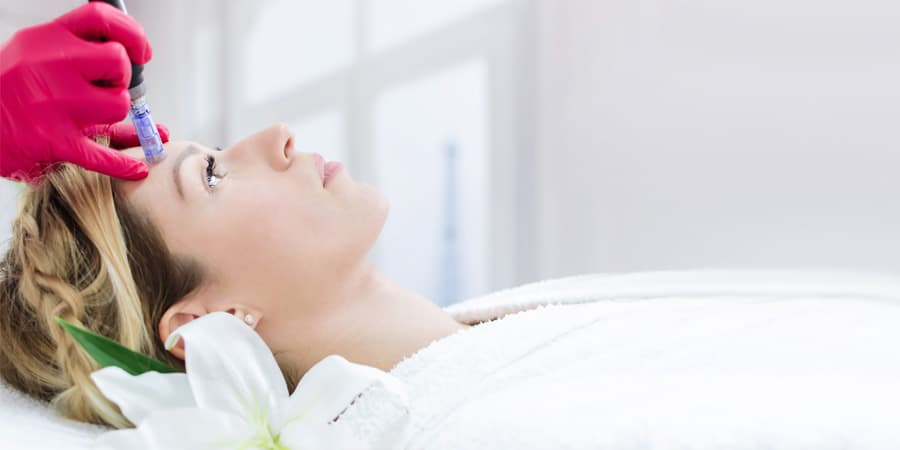 Skinboosters
The Skin boosters treatment is the solution for you when the first signs of ageing appear, our skin loses volume, fat, collagen, water and hyaluronic acid. The answer is skin booster to rejuvenate your skin, restore collagen production and achieve the best results.
Profhilo for Skin Firming
Here at Primas MediSpa we believe all our customers are beautiful and deserve only the best treatments there is to offer. Profhilo will keep your skin all over the body firm and lifted, so you can have that summer body confidence all year round.
Profhilo is an injectable product that delivers hyaluronic acid directly in to the skin, it's the first treatment that contains 100% pure Hyaluronic Acid without the use of chemical none-cross-linking agents.
Profhilo not only boosts and hydrates the skin, but also remodels ageing and sagging tissue. The most common areas of treatment include the face and neck and can also be used for the décolletage, hands, arms, knees and abdomen area where it would effectively treat skin laxity. The treatment is suitable for men and women as well as offering skin benefits for patients of all ages.
Introducing Profhilo
The first of its kind, Profhilo® is a revolutionary 'beneath the skin' hyaluronic acid moisturising treatment, made with the patented NAHYCO® technology. This results in a unique hyaluronic acid injectable gel, which has a prolonged stimulating activity on the dermal cells. When injected into skin, Profhilo stimulates the skin cell receptors to counteract skin laxity and improve and restore firmness of the skin.
Benefits of Profhilo
No need for anaesthesia
Minimal injections
Increased tightening of the face
Immediate hydration
Improved skin texture, elasticity and lines
Cell turnover
Long lasting results
No downtime – get back to work immediately Instant results
Approximatleyhow many sessions will I need?
For best results 2 Sessions of Profhilo are recommended four weeks apart, with a follow-up appointment at week eight, to be repeated twice a year for optimal profhilo results.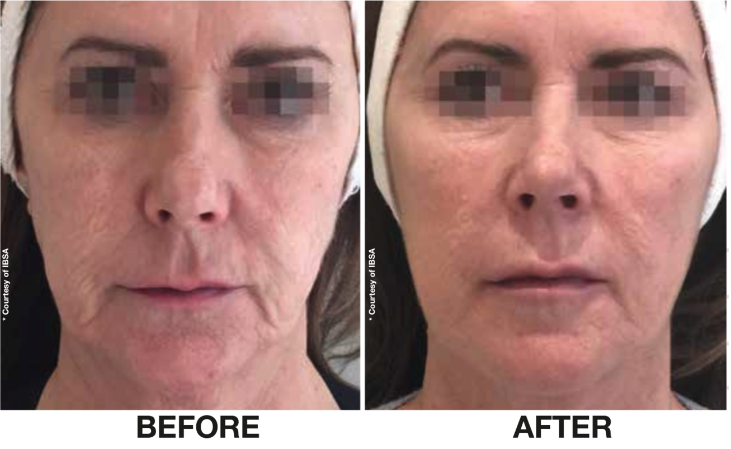 Our team is available to help you make the most of this scientifically proven anti-aging treatment. You will feel refreshed and plump and empowered in no time.
Who is Profhilo for?

Anyone looking for firmer and brighter skin, who may be hesitant to go under the knife.
No matter how carefully-formulated your diet and exercise plan might be, we sometimes struggle to get the final smooth silhouette and even skin we dream of. If unsightly skin causes you to feel less than your best, pop into our beauty clinic and let our team find the beauty treatment that's right for you.
Our expert beauty technicians know full well that there's no one-size-fits all solution for beauty, so they're ready and waiting to coordinate your bespoke treatment plan. That means the treatment you receive is tailored specifically to your problems, your lifestyle and your ambitions.
JALUPRO FOR COLLAGEN BOOSTING
And rejuvenation therapy
Jalupro is an injectable treatment containing amino acids. It stimulates fibroblasts in the skin to produce collagen and elastin restoring elasticity and volume to the skin, with a strong antioxidant effect.
Jalupro does not 'fill' like traditional dermal fillers, so it is perfect for anyone who wants more natural volume or has reached the maximum amount of filler.
Can be used on:
Decolletage
Hands
Face
Inner Thighs
Abdomen
Knees
JALUPRO IMPROVES
Dark Circles
Fine Lines
Sun Damage
Loss of tone
Skin ageing
Skin dryness
Wrinkless
Acne scarring
Smooths Stretch marks
Skin improvement and prolongation of results for different aesthetic procedures
How long does Jalupro take to work?
The effects can be seen from 1-14 days reaching full effect at 4 weeks.
How many Jalupro treatments are recommended?
Courses of Jalupro are required for best results. Most require between 1-3 treatments for desired effect. Jalupro course of 3 sessions is 14 days apart. Further treatments can be repeated 3-4 times per year. There is no risk of accumulation. A single treatment can last up to 6 months.
How do I know which treatment would suit me?
A great alternative to Botox or dermal fillers as a way of boosting volume and radiance along with skin health.
A fantastic way to not only reduce signs of ageing, but prevent them too.
2 injectable options available, Classic for prevention and general skin health, and HMW for a more intense boost of hydration, damage control and revitalisation.
What are the benefits?
Boosts Collagen around the eye area
Reduces the appearance of fine lines and wrinkles, sun damage and ageing
Plumps and fills out the skin
Improves the appearance of scarring
Boosts Hydration in the skin
Restores the normal structure of the dermis
SUNEKOS For Fine Lines and Wrinkles
Sunekos is a new, intelligent injectable substance containing a potent cocktail of amino acids and hyaluronic acid . These are vital building blocks of healthy and hydrated skin.
Who is for?
Anyone looking to tackle loss of elasticity or fine lines around the eyes.
Anyone looking for a Botox alternative.
Anyone looking to prevent or reduce wrinkles and fine lines.
Anyone wanting to reduce the appearance of scars, stretch marks or sun damage.
How long does it last?
Results can last up to 6 months, depending on lifestyle and skin condition.
Which areas can it be used on?
Sunekos can be used in most areas where a boost of elasticity or volume is required, or wrinkles, scarring and stretch marks are present. Such as:
Around the face
Periocular/ under-eye area
Neck
Forehead
Decolletage
Hands
Arms
Inner Thighs
Knees
Abdomen
How do I know which treatment would suit me?
Great for targeting skin around the yes ( some other treatments cannot be used for this)
This is a skin booster designed to deeply hydrate, lift and smooth
Gives an subtle radiance to the skin