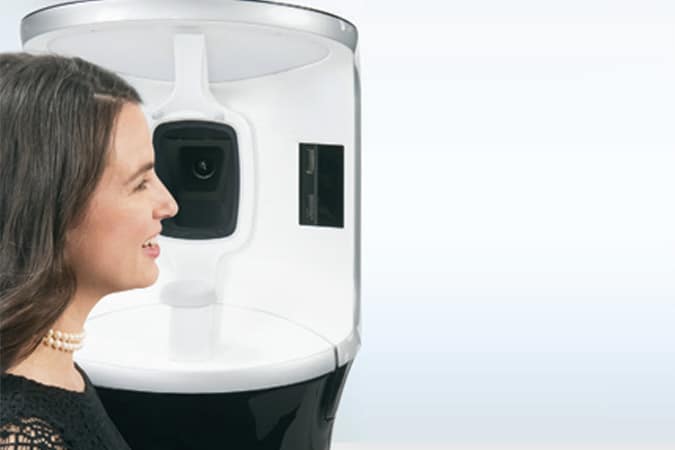 Visia Skin Analysis
Primas Medispa's one-of-a-kind consultations with the Visia Skin Analysis system will enable you to create the ultimate skincare routine. No matter whether you're looking to deal with blemishes, hyperpigmentation or the signs of ageing, we can help you feel youthful, revitalised and fabulous!
Benefits of Skin Analysis
How does Visia Skin Analysis work?
The Visia Skin Analysis system represents some of the most cutting-edge skincare technology currently available. UV light scans your skin and captures incredibly in-depth information on your pores, texture, wrinkles, spots, pigmentation and level of porphyrins (compounds that increase your sensitivity to sunlight).
By creating a comprehensive database of your skin's health, condition and history, Visia Skin Analysis enables our clinicians to produce a bespoke skincare regimen for you, complete with a timeline of treatments based around your precise needs and skincare goals.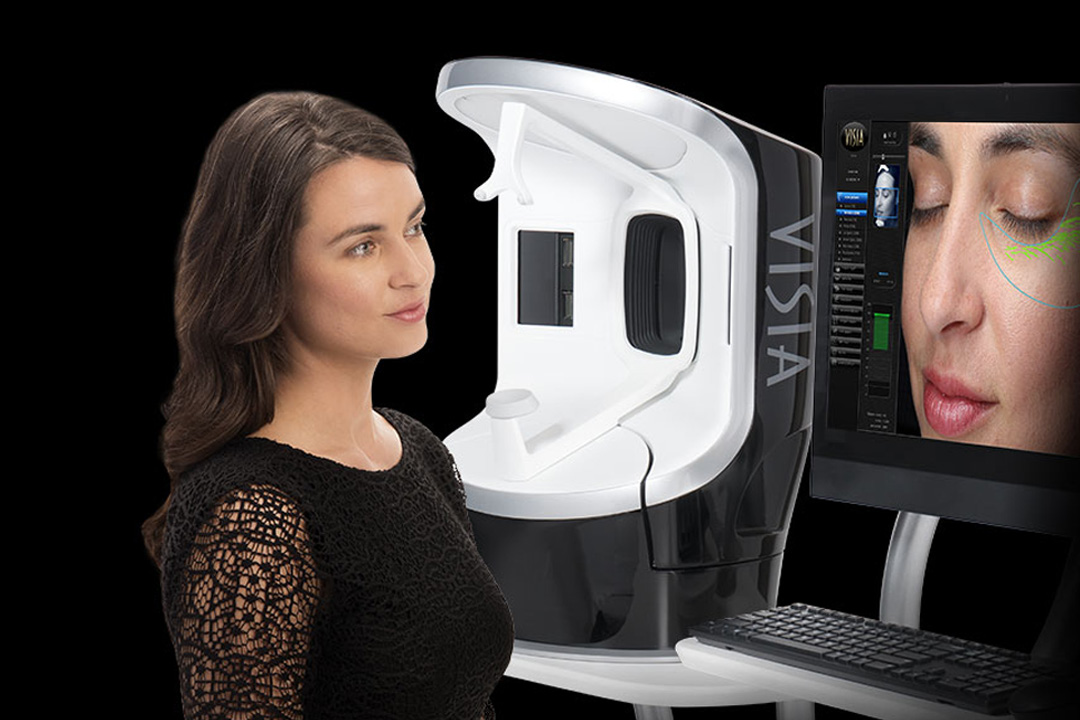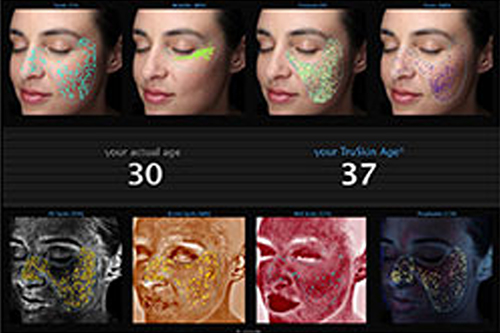 Quantitative Analysis & Visual Assessment
Skin condition  
Determines the patient's overall skin condition and age, providing a revolutionary new metric to guide the selection of skin care products and treatment options.
Advanced Aging Simulation 
Simulate how clients might appear from ages 18-80 years old.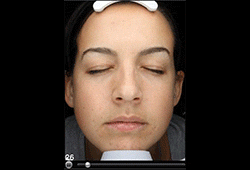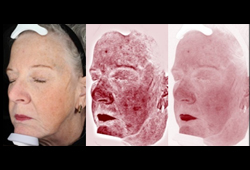 RBS technology  
Updated RBX® technology provides a more refined visualization of sub-surface melanin and vascular conditions for all skin types and ethnicities.
Percentile Scores 
VISIA's patented comparison to norms analysis uses the world's largest skin feature database to grade your patient's skin relative to others of the same age and skin type. Measure spots, wrinkles, texture, pores, UV spots, brown spots, red areas, and porphyrins.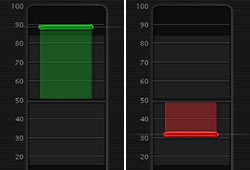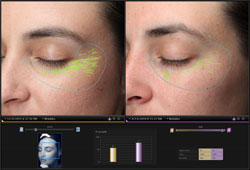 Meaningful Comparisons
Compare results side by side for any combination of views, features or time points, including graphs and numerical data. Zoom and pan images in tandem for clear and easy comparisons.
Eyelash Analysis
Evaluates the results of lash improvement treatments with numerical assessments and graphic visualizations.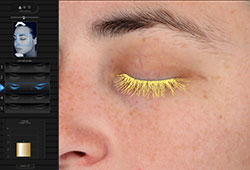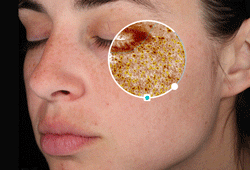 Loupe Tool 
Target a selected area of the image for maximum impact. Zoom within, expand or shrink the loupe using a mouse or touchscreen.
3D Viewer 
Visualize the skin's surface in three dimensions from any angle, rendered in natural skin tone, color relief, or gray scale.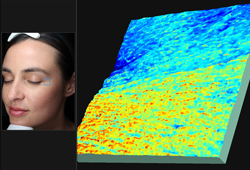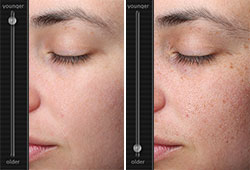 Aging Simulation
Simulate the aging process to show clients older or younger by 5-7 years for spots, wrinkles or both.
What will the clinician specifically look for during my skin analysis?
Your skincare specialist will examine not only your skin type but any skin conditions you may have, too—whether you knew about them prior or not.
Your skin type is primarily centred around how much oil your sebaceous glands produce. Fundamentally this is determined by your genes, but as we age our skin generally becomes drier, too. Your skin type will be accounted for when your clinician recommends what treatments, products and techniques would be best for your skincare regimen.
Your clinician will also look for any skin conditions you may be suffering from, including acne, whiteheads, blackheads and rosacea, as well as more general issues you may be experiencing, such as sun damage, wrinkles, dehydration and loss of elasticity. Blackheads and whiteheads may be extractable there and then, and your skincare specialist will account for how the existence of any skin conditions may influence which treatments are right for you.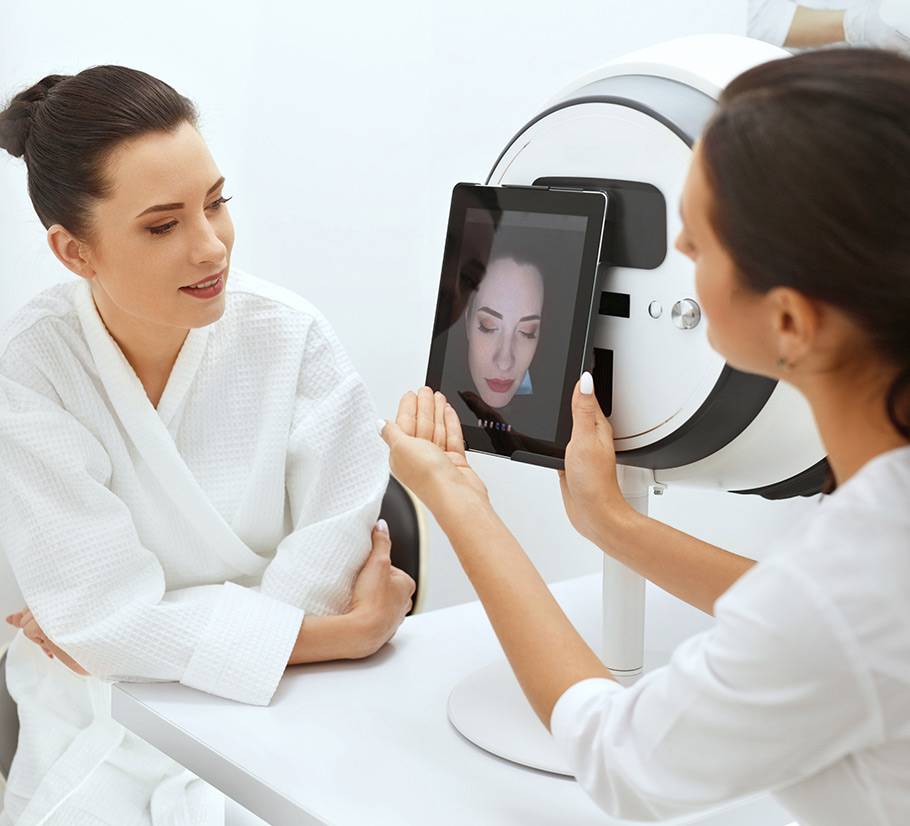 | | Session |
| --- | --- |
| Skin Analysis | £60 |