Celebrate 6 years of Primas MediSpa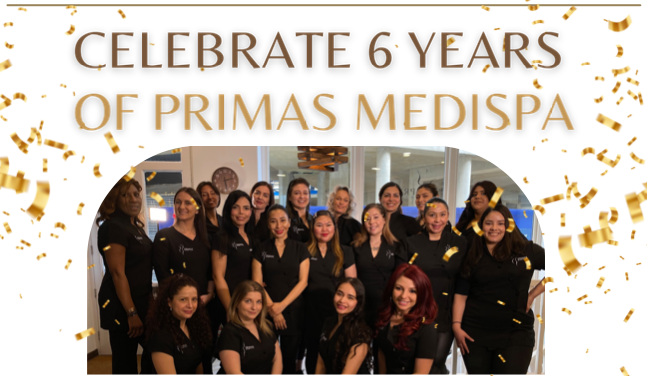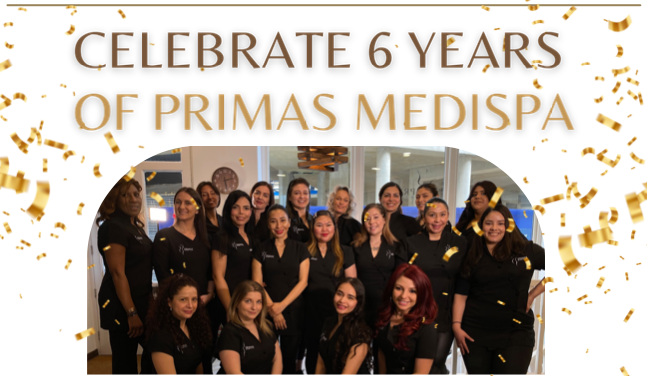 JOIN US TO CELEBRATE!
Primas Medispa is about to celebrate our 6th anniversary! From the day we first opened our doors, we have been focused on staying at the forefront of beauty technology and it's no different over half a decade later. Join us on July 7th from 5pm-10am for our evening of celebrations. Save the day for a night of drinks, canapes, raffles, big promotions, trials and some amazing surprises too. We'll also be launching our new range of aesthetics machines that evening!
RUB SHOULDERS WITH SOME VIPS!
We have an incredible list of VIPs who will be attending the event including Miss London and Fabio Marchesi, the scientist behind one of the newest pieces of beauty technology at Primas – Infrabaldan!
This patented system from Baldan combines near-infrared light therapy with aerobic exercise to deliver effective results in weight loss, body contouring, wellbeing, injury management, joint inflammation, weight loss and much more. A session on the Infrabalan takes approximately 40 minutes and is tailored to each client specifically.
We promise to keep you entertained and amazed with incredible entertainment including singing, magic and dancing – alongside getting to know more about what we offer, what's new and how it can benefit you!

CELEBRATING MEANINGFUL PARTNERSHIPS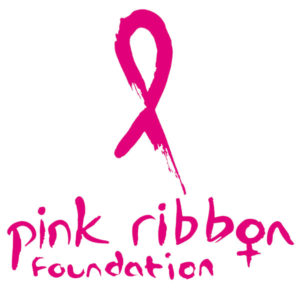 This year we partnered with the Pink Ribbon Foundation to bring awareness to those affected by breast cancer. We will be raising funds at our event with raffle tickets. The money collected from the raffle will be donated to the charity – you could win amazing prizes and you'll be supporting an amazing cause.
If you aren't able to attend this event but would like to still support the foundation, you can purchase a Pink Ribbon Massage or Pink Ribbon facial where a portion of the proceeds are donated to the foundation as well.
6 YEARS OF TOP TREATMENTS & CUSTOMER SERVICE
Our team of experienced beauticians and spa treatment experts are here to bring you the most effective beauty treatments using their understanding of your requirements and some of the best beauty technology on the market.
With connections in the global beauty market, some of our equipment is completely new to the UK market – we've gone above and beyond to secure the technology needed to deliver the results our customers deserve.
We can't wait to celebrate this special occasion with you, our customers, as we wouldn't be here 6 years on without your support.