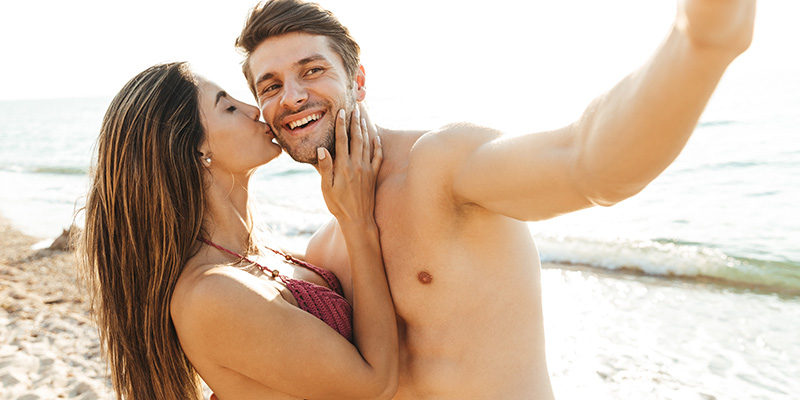 Laser Hair Removal
The stress, pain and time that laser hair removal used to take are now things of the past. Find out how our cutting edge technology can help you.
Benefits of Laser Hair Removal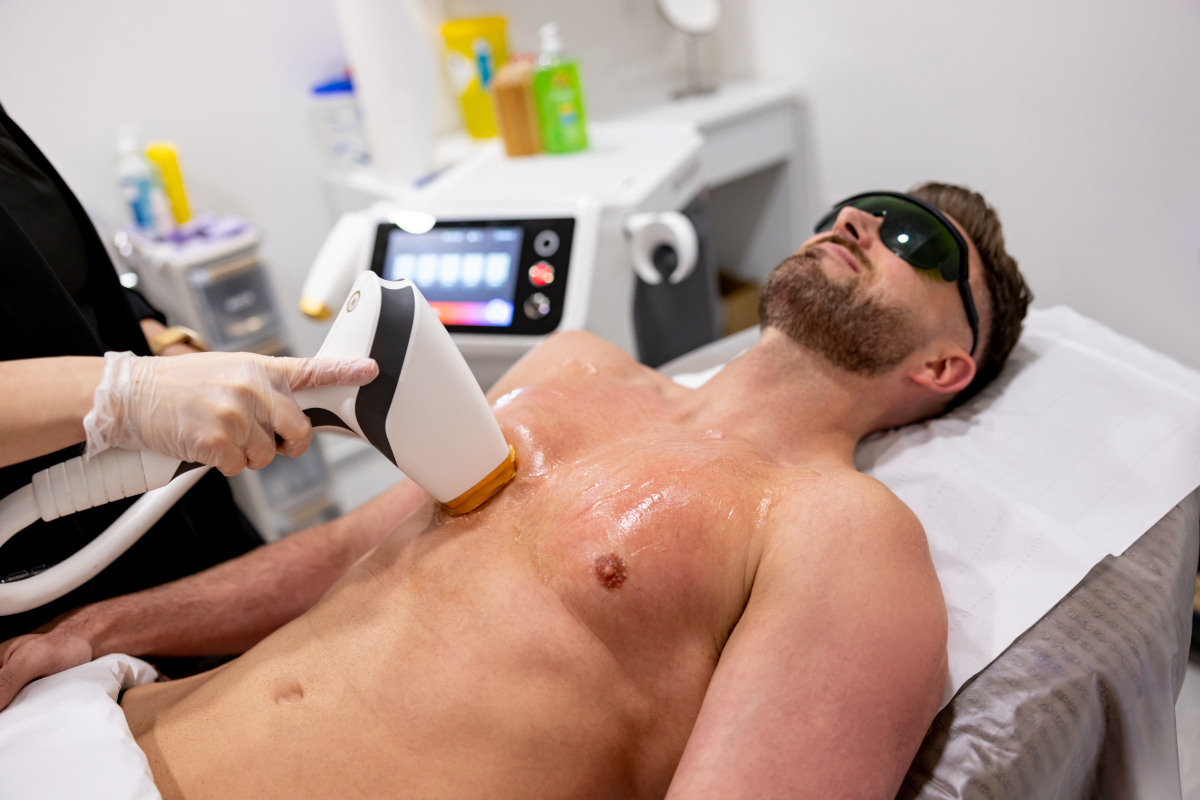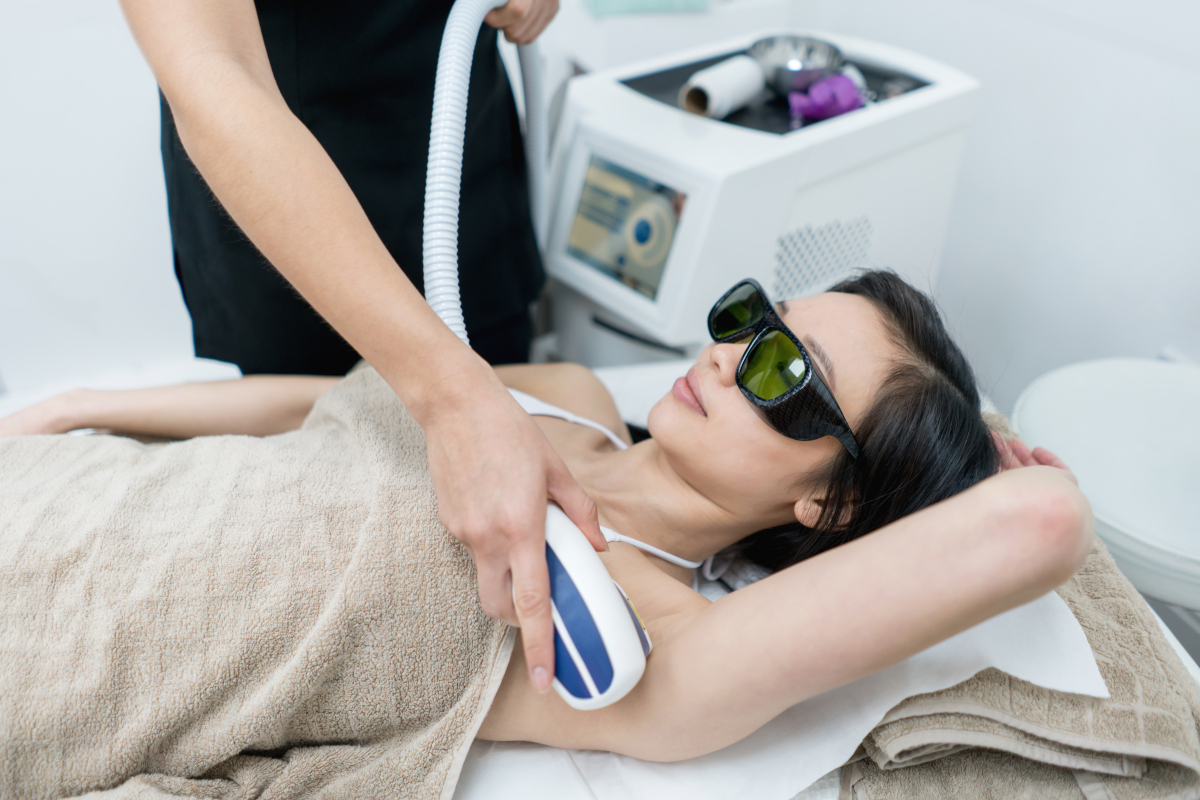 Hair removal is time consuming, expensive and comes with a whole host of problems from shaving rashes to ingrown hairs. Laser hair removal is different. With cutting edge developments in the technology, it's now easier than ever to remove unwanted hair for good.
At the Primas Medispa Central London beauty clinic we've got the technology and the expertise to make your laser hair removal treatment an enjoyable experience with results you'll want to show off!
What is Laser Hair Removal?
Cutting edge laser hair removal technology
At Primas Medispa, we use some of the latest technology available, meaning we can provide faster, better and more comprehensive laser hair removal treatment.
The MedioStar NeXT PRO XL is the fastest laser hair removal technology on the market – and at Primas Medispa, we use it as standard. It generates 2,400 watts of power, to provide better, faster, and more comprehensive treatment. Here are some of the main benefits:
The laser is not limited by any type of skin or any time of the year. Where older, inferior technology may have had to suspend treatment during the summer months, and would be unable to treat darker skin types at all – our technology works all the time, all year round, on everybody. Simple.
It's pain-free thanks to the fact that the laser incorporates a skin cooling system. This prevents the outer layer of skin being affected by the laser making the laser hair removal treatment more comfortable than ever!
The treatments are much shorter than you might expect them to be. The MedioStar works in under an hour each session, meaning you can be in and out of our Central London beauty clinic before you know it.
Is laser hair removal permanent?
Short answer: yes laser hair removal is permanent! The benefit of laser hair removal is that once you've done the full course of treatments, you'll never need to worry about hair removal again. No more shaving, waxing or fiddling with that painful epilator.
As well as removing the hair itself, laser treatment penetrates each individual hair follicle and effectively destroys it. If there's no hair follicle there, then there's no way that it can continue to produce hair. Problem solved – for life.
Laser is the perfect remedy to the ongoing stress and hassle of hair removal.
| | Session |
| --- | --- |
| Ears, nose, between eyebrows | £78 |
| | Session |
| --- | --- |
| Upper Lip or Chin | £78 |
| Sideburns, Jawline, or Neck | £78 |
| Upper Lip & Chin | £114 |
| Half Face/Beard | £143 |
| Full Face/ Full Beard | £168 |
| | Session |
| --- | --- |
| Underarms or Hands & Fingers | £90 |
| Lower or Upper Arms | £200 |
| Full Arms | £180 |
| Shoulders | £140 |
| Abdomen or Chest | £172 |
| Full Back | £220 |
| | Session |
| --- | --- |
| Bikini Line Standard | £82 |
| Extended Bikini | £102 |
| Brazilian | £118 |
| Hollywood | £143 |
| Belly Button Line | £55 |
| Buttocks | £110 |
| Lower Leg or Thighs | £167 |
| Full Legs | £238 |