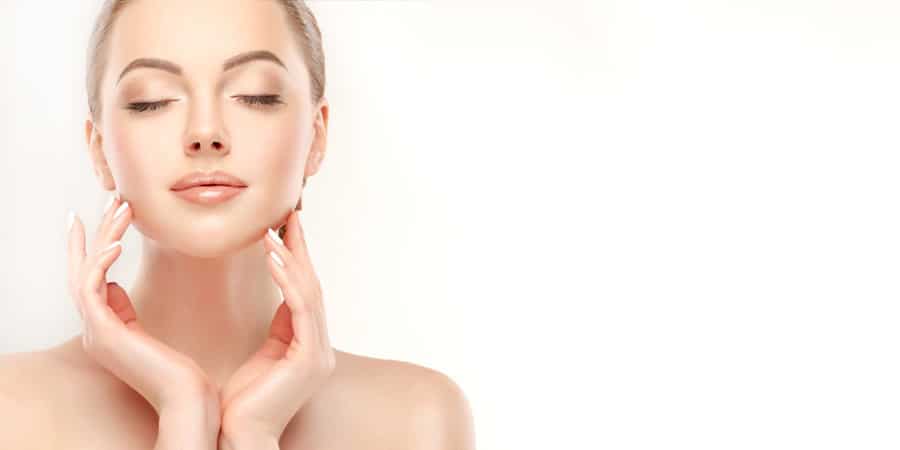 Skin Peels
Peel away your blemish marks and revive your complexion, revealing fresh, smooth, youthful skin with an expertly formulated range of far-reaching, long-lasting skin peels at the Primas Medispa beauty clinic in Central London.
Our nourishing and revitalising skin peels are the ultimate way to unlock your inner glow. Reveal a smoother skin tone and a fresher, brighter version of you. Be your best self—and without the need for invasive surgery, with the potential risks, complications and downtime that going under the knife entails.
The power of a rejuvenating skin peel
At Primas Medispa, our bespoke treatment packages are tailor-made for you. In formulating our skin peels, our aesthetic experts will assess your unique skin tone and makeup to recommend the best individual treatment for you. No two faces are alike, so why use a homogenised product which might not work for your skin?
Our clinicians use gentle yet effective enzymes and acids to exfoliate and remove dead layers of skin, revealing the fresh face hiding beneath. These treatments are 100% safe and will leave your face glowing.
We offer skin peel treatments that harness naturally occurring ingredients to brighten and rejuvenate your skin, reducing the appearance of open pores, removing dead skin cells and banishing blemishes.
Over time your skin will lose its vitality and youthful look because of everyday stresses and strains, pollution and the chemical makeup of the cosmetics in your beauty regime. Skin peels purify the skin and help you look your best—every day.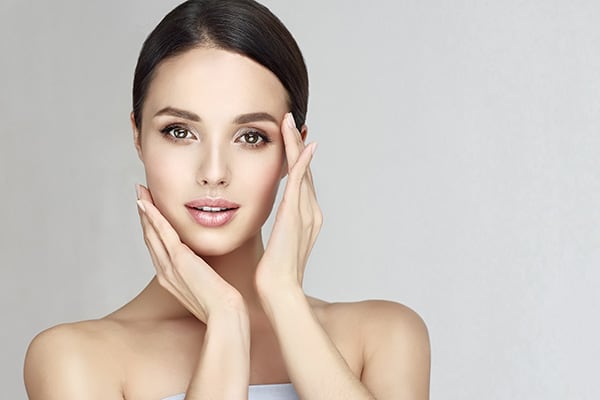 Renew your skin & uncover your beauty
Your skin is a canvas on which your personality and experiences are painted. It's a major part of what makes you you. However, skin can develop blemishes, but they can easily be tackled, renewing your skin back to its original condition. You can have a good skin day every day.
We've searched the world for scientifically proven skin peel solutions to bring them to you right here from our Central London beauty clinic. We want you to experience stunning and natural results—in the shortest time possible. Our team of dedicated experts will even help you construct a nourishing aftercare programme, so you can maintain your new-found radiance for even longer and limit the number of treatments you need.
The team here at Primas Medispa are dedicated to helping you eliminate anything that's knocking your confidence, whether that's an uneven skin tone, visible pores or rough skin.
Our natural facial peels address a host of skin concerns, restoring a clear complexion—without the need for needles and knives. We can solve issues you thought were insurmountable.
We've got a whole range of innovative skincare solutions waiting right here for you. Skin peels are just the start: from cellulite removal to Botox injections and even laser hair removal, your bespoke beauty package is just waiting to be discovered.
Glycolic acid peels
We use glycolic acid peels to refresh your skin. Glycolic acid peels refresh and exfoliate, giving your skin a smoothness that lasts.
Acid peels:
Reduce facial wrinkle depth

Even your skin tone, remove blemishes and any spots with a darker tone

Regenerate skin cells, slowing the ageing process
The glycolic plus formula with glycolic acid and idebenone helps restore and moisturise skin, giving the appearance of total renewal.
Idebenone is sourced from coenzyme Q10 which can penetrate the skin's outer layer and reach the places it is needed most.
Idebenone is probably the most effective solution for free radicals, which are partly responsible for the signs of ageing on your skin. It effectively neutralises free radicals, reducing the oxidative stress they are able to cause to the skin.
The self-regeneration properties of the skin are boosted thanks to the idebenone, crucially these results last.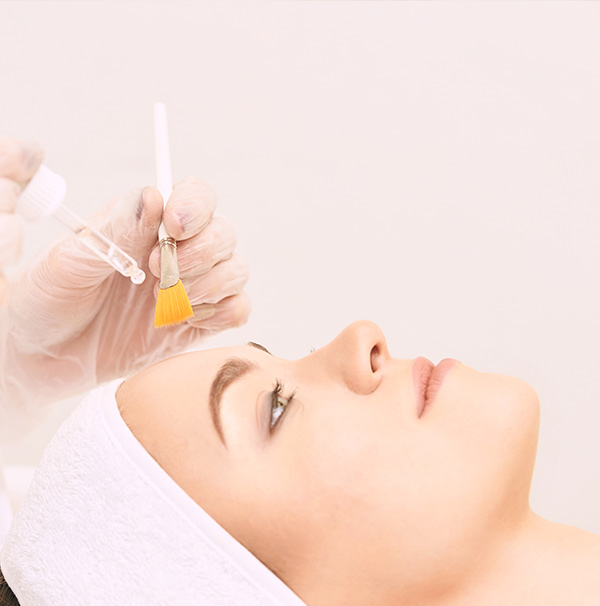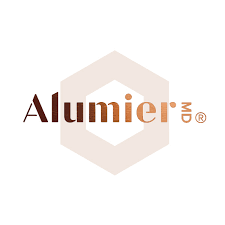 Alumier MD Professional

Alumier MD Peels are the next generation of clinical exfoliation. With a variety of peels, each with a unique complex of ingredients, your therapist can customise your treatments to target your specific skin concerns and reveal a more radiant, soft and luminous skin.
AlumierMD homecare products must be used at least 2 weeks prior to receiving these peels. All treatments include a post-treatment kit that will enhance and maintain your outstanding results.
VITAMIN A BOOST (Acne, hyperpigmentation & Ageing)
Vitamin A boost contains pure retinol and lactic acid that reduces the appearance of fine lines, wrinkles and hyperpigmentation by boosting collagen production and increasing cell turnover, creating a more radiant and even complexion.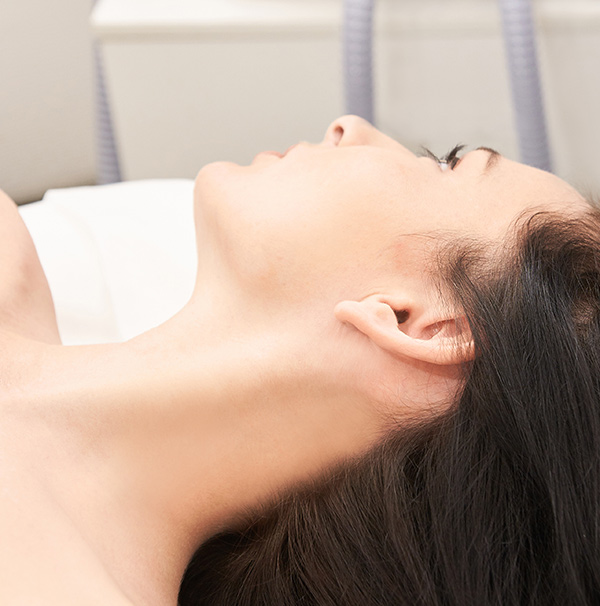 DETOX CLEAR (Acne, congestion)
Detox clear contains salicylic and lactic acid for excellent pore penetration and exfoliation. Salicylic acid penetrates into the pores and exfoliates dead skin cells and excess sebum. Lactic acid exfoliates dead skin cells and hydrates whilst eucalyptus provides strong astringent properties. Together, they work to smooth skin, minimise pore size experience, reduce acne and prevent new pimples from forming.
RADIANT 20/10 (Acne, hyperpigmentation, uneven skin tone, congestion, open pores & oiliness)

With lactic and salicylic acid, radiant 20/10 resurfacing peel contains a powerful combination of
both of these ingredients which improves skin tone and texture by exfoliating dead skin cells and
speeding cell turnover. The multipurpose resurfacing peel reduces acne and pimples, as well as
minimising the appearance of fine lines and wrinkles, large pores, hyperpigmentation and sun
damage.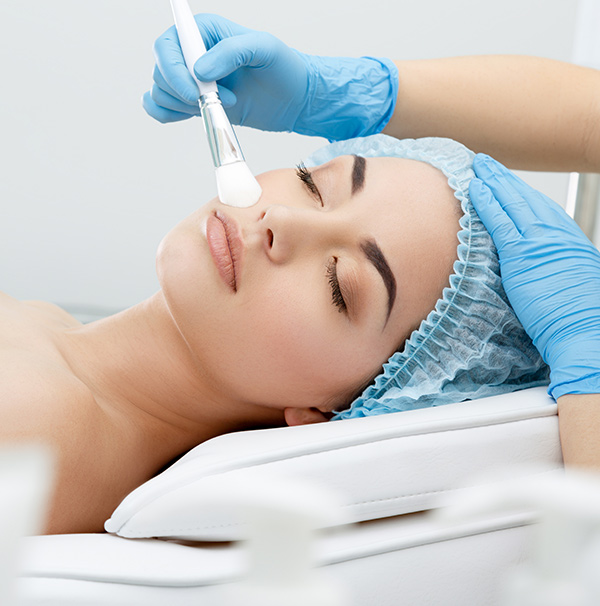 RADIANT 30 (hyperpigmentation, uneven skin tone, dull skin, line & wrinkles)
Radiant 30 is an alpha hydroxy acid resurfacing peel containing lactic acid to exfoliate dead skin cells, boost cell turnover and stimulate collagen. This improves skin texture and tone whilst the multifunctional peel targets multiple skin conditions, including fine lines and wrinkles, discolouration, sun damage and large pores.
VITAMIN A BOOST/DETOX CLEAR/ENZYME RE-TEXTURING (Can be added to any of the Peels)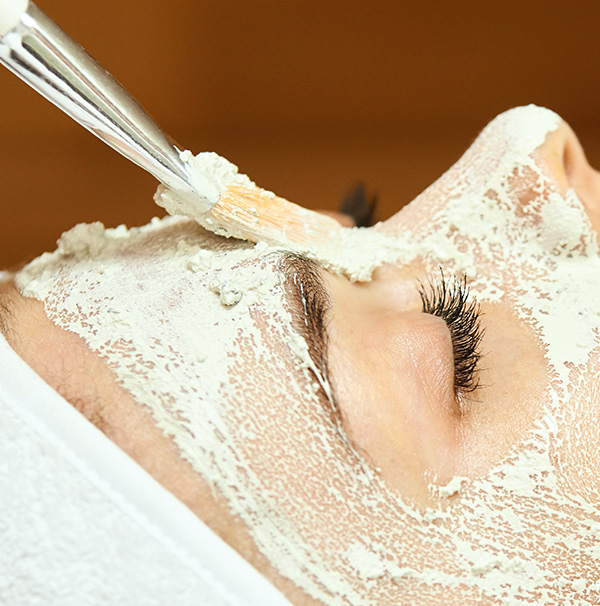 Glycolic Acid Peel
Glycolic peel is a naturally derived acid used for blemish removal, skin brightening and renewal.
Extracted from sugar cane, pineapple, sugar beets, cantaloupe and raw grapes. Glycolic is an Acid Alpha Hydroxyl Acid and acts as an excellent exfoliate that makes it an ideal treatment for fading sun spots, acne scars, blemishes, fine lines and wrinkles.
Session
3 Sessions

Save 20%

6 Sessions

Save 30%

Glycolic Acid Peel
£78
£199
£398
Vitamin A Boost
£138
£349
£690
Detox Clear
£130
£328
£650
Radiant 20/10
£130
£328
£650
Radiant 3
£130
£328
£650