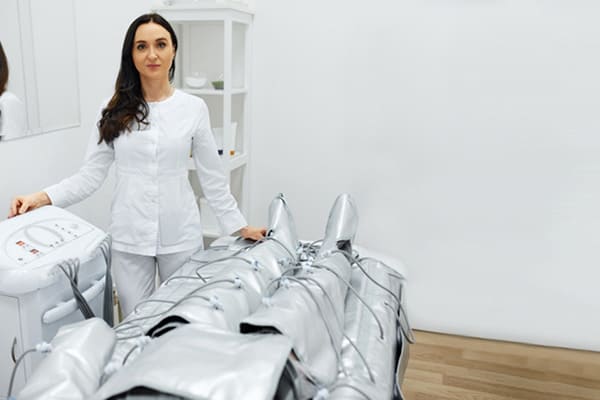 Pressotherapy
A lymphatic drainage massage can help you expedite your body's natural way of getting rid of toxins by pushing fluid to the lymph channels through a gentle and targeted technique. Getting yourself a Lymphatic Massage now can lead not only to lose weight but to good overall health.
Detox your body, improve lymphatic drainage, boost circulation and tackle cellulite. Pressotherapy is something of a miracle beauty treatment and it's becoming more and more popular among busy people who need to look and feel at their best every day.
Here at Primas Medispa, we pride ourselves on delivering the most creative, scientifically proven strategies for lymphatic draining and cellulite removal and we're pleased to say we include Pressotherapy on our treatment list.
What is Pressotherapy?
Pressotherapy is a cutting-edge, pain-free treatment, designed to enhance the flow of your lymphatic system, improve circulation and enhance deep detoxification. It's a brand-new cellulite removal solution – and we're proud to be one of the few London beauty clinics that can offer this treatment.
The flow of lymph fluid can become gradually more congested as toxins and proteins get trapped, causing your immune system to suffer and your skin to lose its lustre. Rejuvenate your beauty from the inside out here at Primas Medispa, with this non-invasive, painless detoxifying treatment.
This revolutionary process gives your body's natural functions a boost, kick-starting your circulation to break down excess fat, remove cellulite, and give you a stunning glow from head to toe.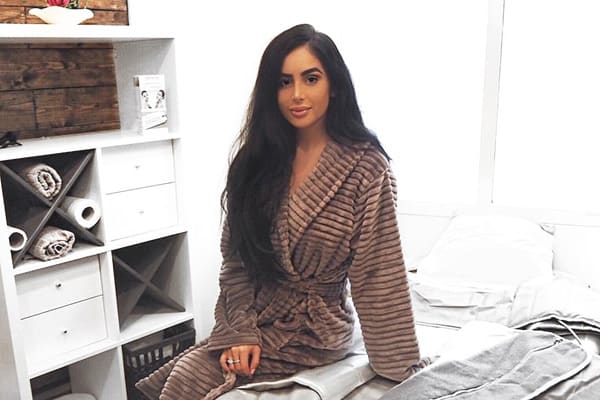 Is Pressotherapy right for you?
At Primas Medispa we recommend Pressotherapy as a particularly effective treatment to relieve muscular pain and tackle water retention. If you find your legs are swelling or you're struggling to find an effective solution to deal with bloating, Pressotherapy could be the answer.
It's also a quick and effective way to give your skin some much-needed nourishment, or if you want to work alongside our cellulite removal experts to banish unsightly cellulite-ridden skin around your thighs, a custom-designed Pressotherapy treatment can help.
Pressotherapy can deliver exceptional results and get you back on your feet immediately. All you need do is don one of our Pressotherapy suits (we know they're so flattering!) and under the careful supervision of our beauty experts, let the machine get to work.
Pressotherapy: The benefits of combining Pressotherapy with Infra red?
Our Pressotherapy machine also utilizes FAR infrared technology.
The FAR infrared body wrap heating can dissolve fat and promote fat metabolism. The FAR infrared also improves blood circulation and nutrition/oxygen transportation.
It is a dry sauna technique. After your treatment, the whole body will feel refreshed and energetic. The specificity of FAR infrared technology is that it doesn't heat up the surface of the body. Instead, it heats up the inner body (FAT ) that is 4 to 7 cm beneath the skin surface which is wonderful news as this is where the stubborn fat deposits and main blood vessels are located.
.
| | Session | 3 Sessions | 6 Sessions | 10 Sessions |
| --- | --- | --- | --- | --- |
| Pressotherapy Lymphatic Massage (Slim Press) 45 mins | £70 | £189 | £336 | £490 |