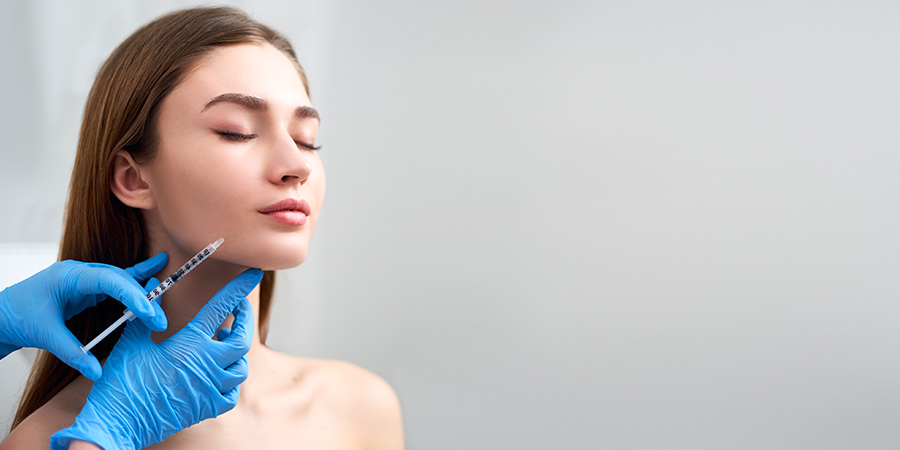 Anti-wrinkle Injections
Life can take its toll and our skin is the canvas on which this shows. Fine lines, wrinkles, sun damage … we put our skin through a lot over the years.
Wrinkle reduction treatments can help reduce the visible signs of ageing and give you back your glow.
What are Anti-wrinkle Injections?
BOTOX® wrinkle reduction injections involve a purified protein made from Botulinum toxin which, when injected into the motor point of specific facial muscles, works as a relaxant, and thereby reduces the depth of fine lines and wrinkles. This has the effect of making the skin look smoother and younger.
Botox can have benefits, both cosmetic and medical. As a cosmetic treatment, Botox injections can reduce the appearance of skin wrinkles. Also, the Food and Drug Administration (FDA) have approved it as a treatment for various health issues, including eyelid spasms, excessive sweating, some bladder disorders, and migraines.
Botox injections are the most popular cosmetic procedure nationwide. Millions of Botox and filler procedures are performed each year, and they have a good track record of safety.
Technique
Injections directly into motor points of specific facial muscles target the nervous system, disrupting the nerve signalling processes that stimulate muscle contraction. This is how the drug stops the muscle cells from contracting. In this way, the toxin helps the muscles to become less stiff.
Like the lines on the upper face, such as the "11" between the brows, horizontal lines on the forehead, and crow's feet around the eyes. These lines are caused by smiling, frowning, squinting, and other facial expressions.