Celebrate Primas Medispa's 7th Anniversary with Exciting Offers!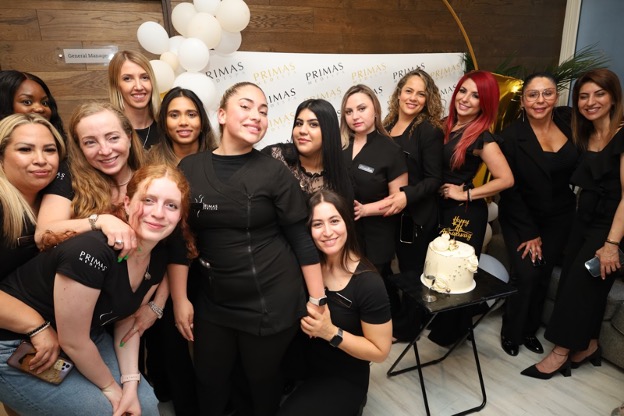 We're thrilled to announce that Primas Medispa has celebrated its 7th year anniversary! To mark this special occasion, we have curated exclusive offers that will make you feel pampered and rejuvenated. Whether you're looking for skincare treatments, body sculpting, or laser hair removal, we have something for everyone. Join us as we highlight the fantastic deals available during this anniversary celebration.
Monetary Vouchers: The Perfect Gift for Every Occasion
If you're unsure about which treatment to choose or want to surprise your loved ones, our monetary vouchers are the perfect solution. Enjoy exceptional value with vouchers available at discounted rates:
These vouchers are valid for one year from purchase and can be used on full-priced treatments. Treat yourself or someone special to the ultimate Primas MediSpa experience.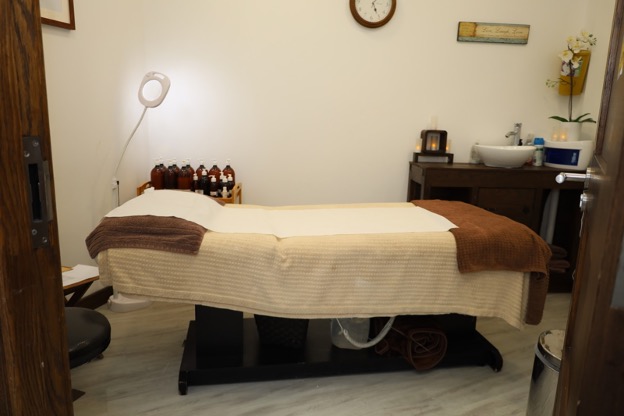 Face Treatments: Unveil Your Radiant Glow
Our face treatments are designed to address various skincare concerns and help you achieve a healthy, youthful complexion. These are just some of our irresistible offers:
Aqua3 Hydrafacial: Indulge in 3 sessions at a discounted price of £480 (originally £600) or opt for 6 sessions for just £640 (originally £1200). Experience the wonders of detoxification and revitalization for hydrated, glowing skin.
TCL Treatment: Tackle fine lines and wrinkles with radio waves that stimulate collagen production. Get 3 sessions for £415 (originally £600) or 6 sessions for £640 (originally £1200).
Comcit: Rejuvenate your skin with Cryo Oxygen Microchanneling Collagen Induction Therapy. Take advantage of 3 sessions for £550 (originally £750) or 6 sessions for £798 (originally £1500).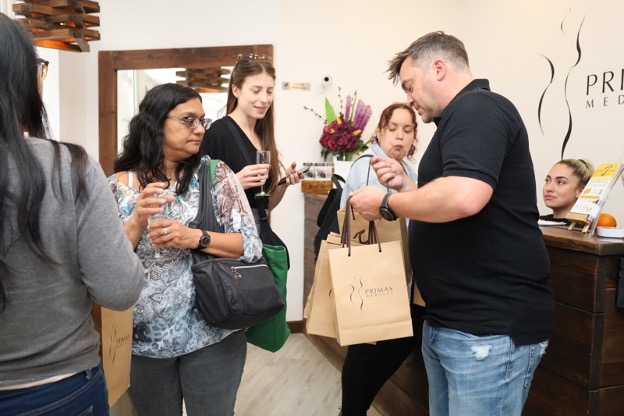 Primas Face Packages: Customized Treatments with Added Perks
Choose from our face treatment packages and enjoy a free consultation along with free products on select packages:
Hydration Treatment Package: Achieve deep hydration with our Basic and Advance packages, starting from £594 (originally £890) and £935 (originally £1990) respectively.
Lifting Treatment Package: Enhance your natural beauty with our Basic and Advance packages, starting from £1059 (originally £1600) and £1395 (originally £2944) respectively.
Pigmentation Package: Address pigmentation concerns with our Basic and Advance packages, starting from £715 (originally £1145) and £1030 (originally £2295) respectively.
Acne Package: Combat acne and achieve clearer skin with our Basic and Advance packages, starting from £448 (originally £734) and £885 (originally £1957) respectively.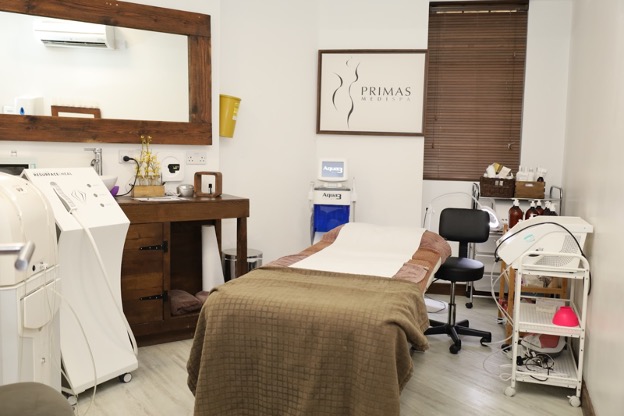 Body Treatments: Sculpt and Rejuvenate
Indulge in body treatments that will leave you feeling revitalized and confident. Benefit from our special offers:
Pressotherapy: Detoxify your body and boost circulation with 3 sessions for £120 (originally £210) or 6 sessions for £148 (originally £360).
Infrabaldan: Experience the benefits of near-infrared light therapy combined with aerobic exercise. Enjoy 1 session for £216 (originally £270), 6 sessions for £432 (originally £540), or 10 sessions for £540 (originally £1500).
Cryo Fat Freezing: Say goodbye to stubborn fat with our Cryo Fat Freezing treatment. Treat yourself to 3 sessions for £375 (originally £750) or 6 sessions for £598 (originally £1500).
Tshape: Utilizing cryotherapy, thermal shock, and radio frequency, this treatment provides a tightening effect. Book 3 sessions for £315 (originally £600) or 6 sessions for £540 (originally £1200).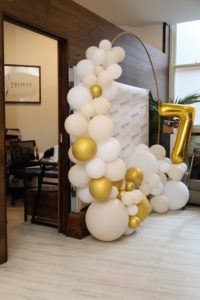 Laser Hair Removal: Smooth, Hair-Free Skin
Experience the benefits of laser hair removal with our state-of-the-art technology. Enjoy incredible savings on various treatment areas, including bikini, underarm, half-leg, Hollywood, full body, and more.
Microneedling & Injectables: Rejuvenate Your Skin with Precision
If you're looking to enhance the natural appearance of your skin and address specific concerns, our Microneedling & Injectables treatments are here to help. These advanced procedures offer targeted solutions for a range of skin issues, from scarring and stretch marks to wrinkles and dullness. These are just a selection of our amazing deals!
Dermapen:
Get 3 Sessions for only £430 instead of £750! Dermapen is a microneedling pen that has been scientifically proven to effectively treat problem areas such as scarring, stretch marks, and wrinkles.
Sylfirm:
Get 6 Sessions for just £1200 – discounted from £3000! Sylfirm is the latest and most effective technology for those dealing with concerns like melasma, extreme blushing, rosacea, and skin dyschromia.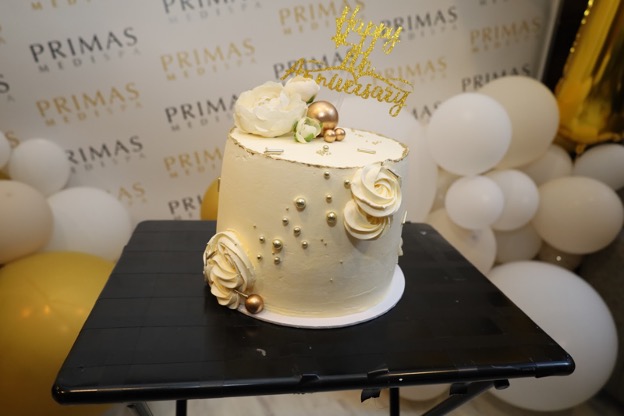 Don't miss out on these incredible offers as we celebrate our 7th year anniversary at Primas Medispa. Treat yourself to discounted face treatments, body sculpting, and laser hair removal. Book your appointment now and join us in celebrating seven years of exceptional service and transformation. Don't wait, these anniversary offers are available for a limited time only!