Feel festive with Primas MediSpa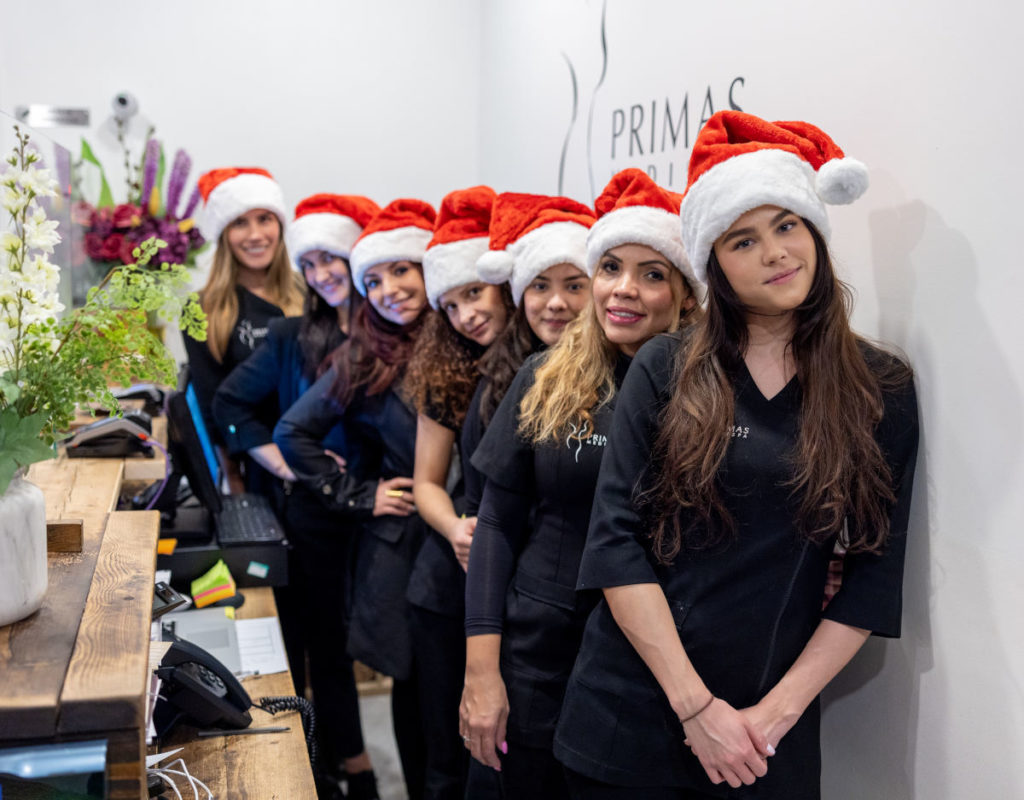 It's the most wonderful time of the year at Primas Medispa! December is the time to not only treat others, but to treat yourself too. There's no better place to do that than at our Central London medispa. We've got so many amazing treatments for you to enjoy or for you to gift someone. We've put together Primas Christmas Gift Guide to help you make the most of this festive season.
GIFT VOUCHERS
Gift vouchers are great for colleagues, friends and family. At Primas Medispa, you can choose between a monetary voucher or a treatment specific voucher, you won't go wrong with whichever one you choose.
THE ULTIMATE FACIAL GIFTS
As much as we know how important monthly facials are, we all treat them as a luxury treatment! This Christmas, gift your loved one a much needed facial to help them glow this festive season. Choose from:
Aqua3 Hydrafacial
COMCIT
Crystal Clear Microdermabrasion Deep Cleanse Manual Facial
DON'T FORGET TO TREAT YOURSELF THIS CHRISTMAS
Are you feeling run-off your feet from all the Christmas shopping? Has it been a really long and stressful year? All of this takes a toll on your body and the best treatment for this is… Pressotherapy! This amazing treatment works to boost your circulation, lymphatic drainage and as an added bonus, it works to remove cellulite as well!
You'll feel so much more relaxed after this treatment and your body will have undergone a deep detoxification process which is so beneficial at this time of the year. Pressotherapy session here.
OUR CHRISTMAS COMPETITION
You may have been thinking about your goals for 2023… and one of these may be to finally start your laser hair removal sessions! We've got the most wonderful competition for you to enter, where you could achieve this goal at no-cost at all!
We're offering you the chance to win 6 sessions of full body laser hair removal at Primas Medispa. This prize is valued at £3K! Visit this page to enter into this competition, the winner will be announced on 23 December! Ts&Cs apply.
OUR TEAM AT PRIMAS MEDISPA IS WISHING YOU THE MOST MAGICAL FESTIVE SEASON!