Say hello to a new you with body contouring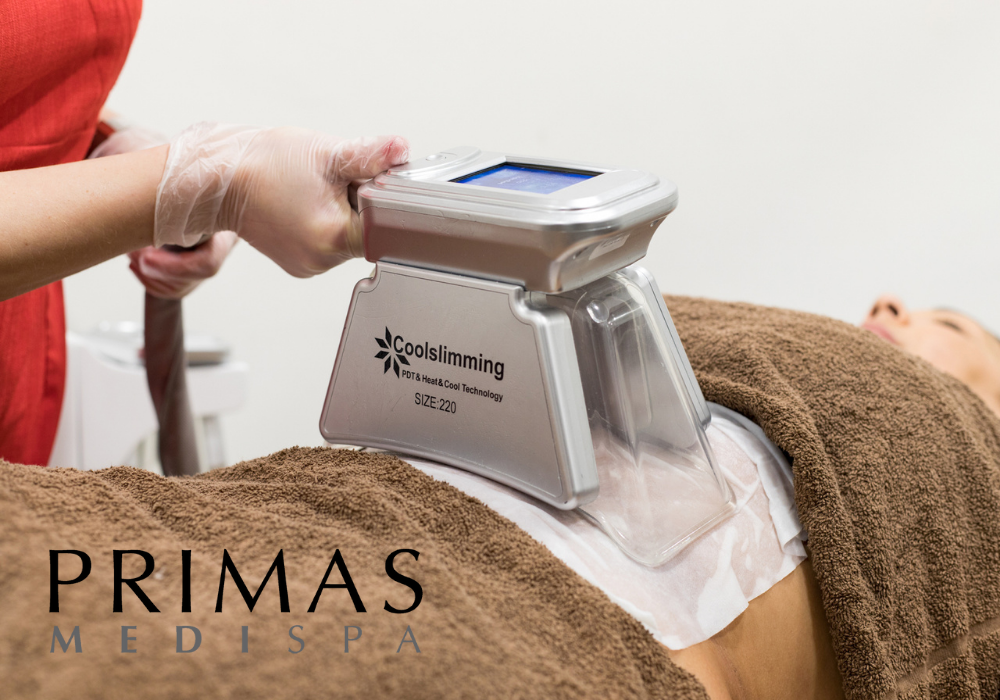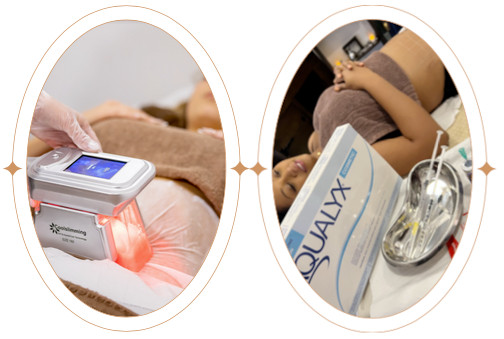 If you're ready to start your body contouring journey, it's important to understand that it's not only about having treatments done, but also about making lifestyle changes. We know our treatments work wonders as they are backed up by several studies and we're always blown away by the results.
We're here to help you reach your dream body, but we need you to help us help you. That means after Aqualyx Fat Dissolving Injections or Cryo Fat Freezing that you eat a healthy diet rather than eating junk food that will immediately replace the fat already lost. This would result in you not seeing any results or only seeing results later on. It's time to leave those old habits in the past as you move towards a new and improved YOU!
BODY CONTOURING SUPPORT
When looking into body contouring, you also need to consider how active you are. If you are leading a very sedentary lifestyle, consider engaging in low intensity exercise such as reaching your daily steps! This small change can make a BIG difference.
You also need to drink lots of water! Support your body through these treatments as it works hard to get rid of stubborn fat. Supply your body by giving it 3 x the amount of water you normally would. When we nourish our body, it allows it to work at its fullest potential.
START YOUR TREATMENT JOURNEY WITH…PRESSOTHERAPY!
Pressotherapy is a great way to start any body contouring journey as it detoxifies your body and boosts its natural function. It also aids in getting rid of fat whilst reducing stubborn areas of cellulite and water retention. It speeds up results while
giving you some much needed relaxation time – it's the best of both worlds.
REAL RESULTS FROM REAL PEOPLE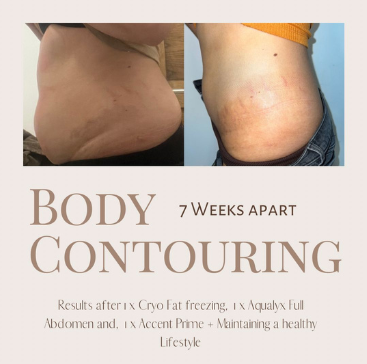 These are the results from Aqualyx in just 7 weeks on a client who is 12 months postpartum. We were able to see these incredible results in such a short amount of time because she was supporting her body appropriately throughout her treatment journey.
Before starting the treatments, she had never been actively involved in exercise but after splurging on the treatments, she knew she needed to invest fully in the process and that included changing her lifestyle. In order to reach your goals, you need to realise the work that must go into the process. She went from a size 14 to a size 10 in just 7 weeks.
It's important to remember that all bodies are different – there are different skin sensitivities, amount of body fat, and other general concerns which means that everyone's body contouring plan will vary along with the results. Book a complimentary body consultation with us at Primas Medispa so we can discuss your goals and how we can help you achieve these.