Facials to Keep Your Skin Healthy This Summer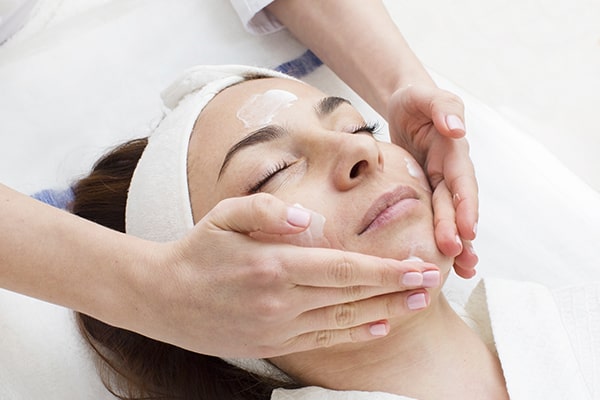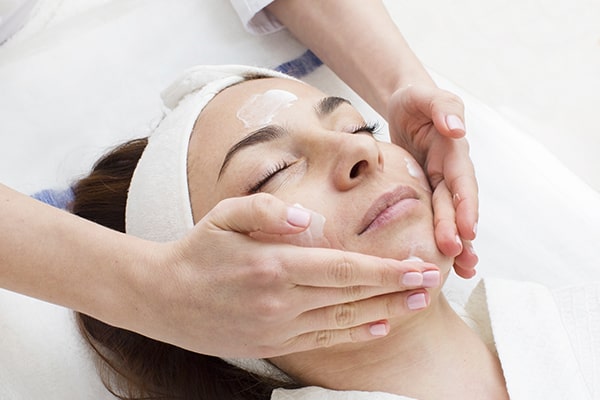 Do you have exciting plans for the rest of summer? Whether you are treating yourself to a well-deserved holiday or making the most of the sunny weather here in London, you will definitely want to keep your skin looking healthy and glowing for the season!
Especially in the heat of the sun, it's more important than ever to take good care of your skin. Your face is the number-one area of your body that is almost always exposed to the sun, which could cause potential damage in the long-run.
Facials are a great way to give you a healthier and more balanced complexion. This is because they can help alleviate the effects of certain skin issues, such as dehydration, irritation and sunburn, which many people suffer from after spending too much time in the sun.
So, in addition to your regular home skin care routine and go-to sunscreen, take advantage of our facial treatments to achieve your skin goals this summer!
Express Facial
During the summer, we always seem to have a fully booked schedule. Our express facial is designed to give those on the go the best possible treatment in only 30 minutes. Whether you are just about to fly out of the country or attending a party on the same evening, our express facial will clean, exfoliate and deeply cleanse your skin, revealing fresh, glowing and firm skin in just one quick session.
 Acne & Anti-Blemish
Regardless of the season, we can all suffer from various skin conditions, whether minor or major. However, during the summer, you will want your skin to be the best version of itself, as your social calendar is fuller than ever and you find yourself posing for more photos than you have for the last six months. We are here to make that happen for you!
By identifying your type of acne or skin condition, we can help you select the most suitable facial treatment that can reduce any uncontrolled breakouts and blemishes. Our acne treatments are effective for all types of acne and other skin conditions, designed to balance oil and moisture levels.
Collagen Anti-Ageing & Eye Revitalising
Do you often find yourself tanning or spending way too much time in the sun? If so, we don't blame you – enjoy the sun while it's still here! Having said this we would advise that you pay attention to the affects that sun can have on your skin in the long-term.
Ultimately, too much sun exposure and a lack of protection and moisture can cause wrinkles to appear on the surface of your skin and especially around the delicate eye area.
Our collagen anti-ageing and eye revitalising treatments aim to deliver our clients with a firmer and more youthful appearance, restoring your skin's elasticity and getting rid of any sagging skin. We do this by using age-defying antioxidants, such as vitamin C and plant extracts.
Our eye revitalising facial is perfect for treating signs of ageing around the eye, reducing puffiness and fine lines by lifting the area and stimulating collagen, while restoring the sparkle in your eyes for the summer!
Deep Cleanse
A full skin detox is always a good idea, to keep your skin healthy. This is the case whether it's summer, autumn, winter or spring. Our deep cleanse facial will help you to reduce breakouts, clear congested pores and achieve a fresher and cleaner look. We use a special anti-blemish activator to steam away dead skin cells and bacteria and clear any dirt out of your pores. This treatment also hydrates and soothes your skin, with our advanced serums.
Achieve healthy skin with us
Here at Primas Medispa, we go the extra mile to understand the unique condition of your skin and offer you expert advice on how you can achieve your skin goals.
Simply drop by the spa or call our dedicated and professional staff, to help you select and tailor your own personal facial package and feel the best version of yourself this summer!