How Does Hair Colour Affect Laser Hair Removal?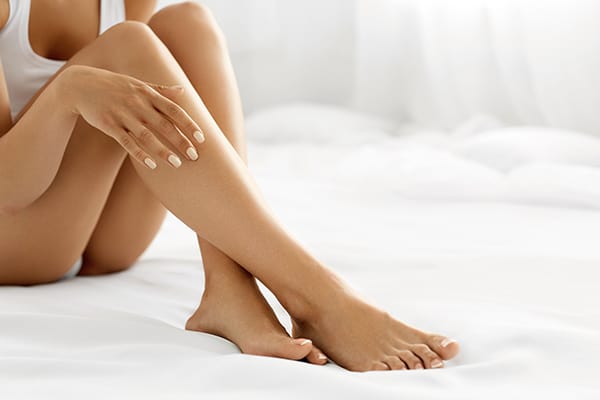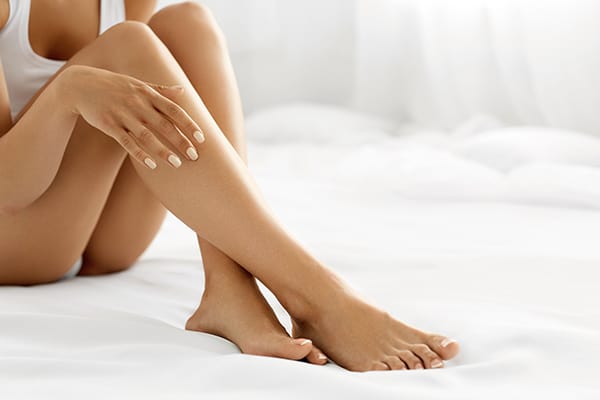 So, you want to permanently remove your unwanted hair and have decided that laser hair removal is the best way to do this. Great decision! You'll be smooth and razor-burn free in no time at all. However, have you ever wondered whether laser hair removal is suitable for all hair colours? Luckily, it is – but the results may be a little different depending on how light or dark your hair is.
I have very dark hair, will laser hair removal still work?
Yes. Laser hair removal is actually most effective on very dark hair as the laser itself is attracted to the pigment in the hair follicle. The more pigment in your hair (and darker hair has more pigment) the more effective laser hair removal can be.
This is a welcome piece of news for many of our clients who are keen to permanently remove dark, unsightly and even coarse hair that is particularly difficult to remove. Shaving thick, dark hairs can result in ingrown hairs, sore areas and rashes, and regrowth is noticeable very quickly.
Laser hair removal destroys the follicle, which means the hair will no longer grow and there will be no need for any more time-consuming, painful and fiddly plucking and shaving ever again!
My blonde hair is still unsightly, can I use laser hair removal?
Yes. Laser hair removal can be suitable for those with blonde hair, although the required results may take slightly longer to achieve Blonde body and facial hair is often finer, but can be plentiful and problematic. Laser hair removal at Primas Medispa should still have an affect on those suffering with an overabundance of blonde hair thanks to the fact that we use the very latest laser technology.
Lasers destroys the follicles when the hair absorbs the energy from the laser, which is attracted to the hair pigment. It is true that the darker the hair, the more quickly the follicle will be destroyed, but that doesn't mean laser hair removal won't also work on fairer hair.
Come and see us at our central London Medispa and we can talk you through the treatment and you can make the next steps with your decision from there.
I'm a redhead, will laser hair removal work on me?
In much the same way as blonde hair, red hair has less pigment than dark hair, so the treatment may take a little longer or you may need extra sessions to achieve the look you want.
So, laser hair removal should be suitable for anyone?
That's right. Our central London spa is equipped with the very fastest, most upto-date laser hair removal technology, the MedioStar NeXT PRO XL. Older laser equipment wasn't so suitable for lighter hair or even darker skin, as the laser would need more contrast between the hair and the skin behind. However, this is all a thing of the past and, with the MedioStar, anyone can have beautiful fuzz-free skin with just a few hour-long sessions.