Setting your skin up for summer success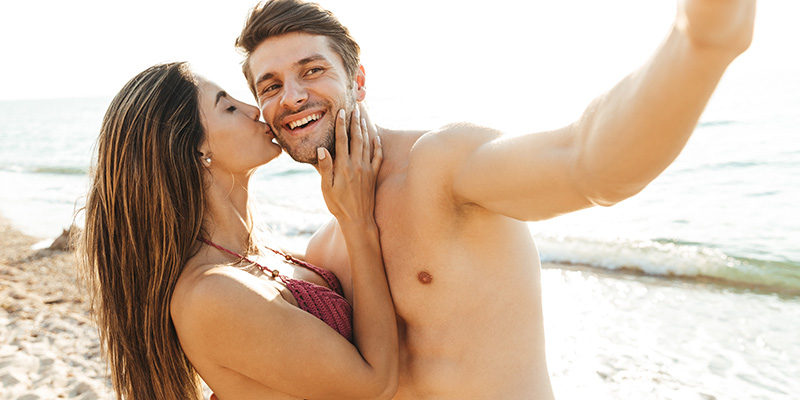 DEALING WITH ACNE
Is acne ruining your confidence to enjoy summer holidays and parties? Have you spent all your money on "overnight" acne cures that just don't work? Don't give up your dreams for healthy skin just yet, at Primas Medispa we are dedicated to help you achieve your skin goals using our skincare range and technological advancements in skincare treatments.
Acne is an inflammatory skin condition that is caused by a build-up of oils and dead skin cells in your pores. When this build-up becomes too much for your skin, it creates swollen, red and sore lumps on the skin.
CAUSES OF YOUR ACNE
Your acne could be made worse by factors such as your diet, medications, stress and even friction from your clothing or holding your cell phone. It's important to understand more about your skin concerns and what treatments you may require. If acne is making you feel like you have no control over your skin, it's time to start putting actions in place to help you regain control and feel more confident in your skin. Whilst a good skincare routine is important, that's just one of the things you can do to help your skin along.
There is no need for acne to stick with you forever and you can receive all the treatments you need with the help of PayL8r. Get in touch with Primas Medispa today to book a free consultation.

TIPS FOR LOOKING AFTER YOUR SKIN
Don't touch your face unless you need to!
Make sure you clean your phone and glasses.
If you are battling with acne on your body, try to wear breathable clothing.
Always remove your make-up!
If you do find a pimple on your face or body, avoid squeezing it. Get into the habit of a morning and evening skincare routine. Consult with experts at Primas Medispa on the best products for your skin and make sure you stay consistent with this treatment.
THE ULTIMATE ACNE SKINCARE ROUTINE
The ultimate acne skincare routine we advise at Primas Medispa is with the AlumierMD product range. Remember that consistency is key and that it won't work overnight.
Step 1: Use the AlumierMD Purifying Gel Cleanser
Step 2: Once you have cleansed your face, use the AlumierMD Balancing serum on your skin
Step 3: Follow up the seum with the Hydra Light Moisturizer Step 4: Last but not least, this step is for your morning routine, apply the Clear Shield SPF from the range.
SKINCARE TREATMENTS FOR ACNE
VISIA SKIN ANALYSIS
Begin your skincare treatments with Primas Medispa with a Visia Skin Analysis. This helps our skin experts to check for the amount of bacteria on your skin as well as discovering any underlying issues.
LASER TREATMENTS & CHEMICAL PEELS
We advise three sessions of this treatment to kill bacteria. After this, we hope that your acne is starting to clear, but depending on the severity of your skin condition, further treatments may be required. You may also need 6 sessions of chemical peels after your laser treatments for maximum effect.
MICRONEEDLING
We'd then move to dermapen microneedling treatments to help treat the scarring caused by acne. Microneedling is truly a revolutionary skin procedure which can help transform the skin of those dealing with acne. Microneedling is effective on acne scars, enlarged pores and hyperpigmentation.