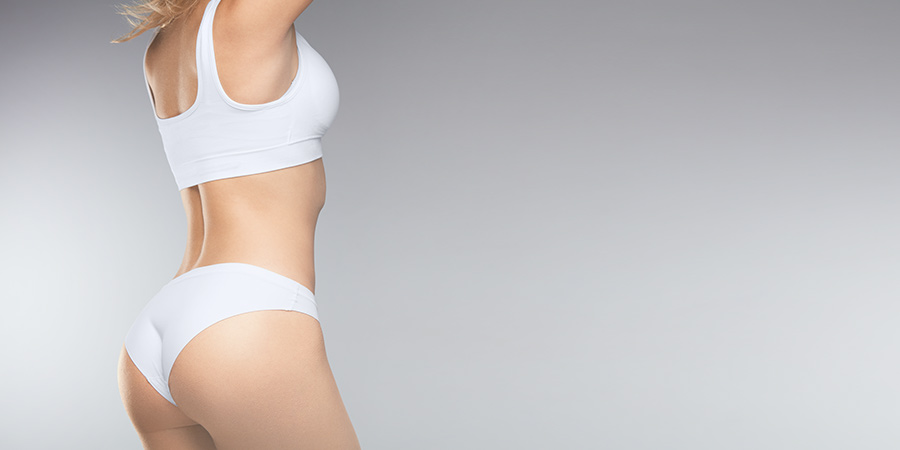 Tshape (Radio frequency, Laser Ltt & Vacuum)
Tackle problem areas and benefit from a reduction to sagging skin and troublesome cellulite. Tshape remodels the body and the face, lifting stubborn areas including the buttocks and face. Book a treatment at our Central London beauty clinic.
Tshape is a body remodelling treatment which tightens sagging skin and helps remove cellulite. Both things are natural signs of ageing, but just because it's the way things are doesn't mean you need to put up with it. Cellulite becomes more noticeable over time, and cannot be prevented totally by a balanced diet and regular exercise alone. However, when it starts becoming prominent, a Tshape treatment can minimise the effects.
Tshape treatments are non-invasive, so you will not have to endure surgery and the lengthy downtime that surgical treatments often necessitate during recovery.
Our treatment includes a combination of radiofrequency, laser and vacuum technology to target saggy skin and cellulite in unwanted areas.
Tshape remodels loose & sagging skin
Our Tshape treatments are advanced and painless. The trio of technologies at work in this treatment help eliminate cellulite at a deep level. We use the 3-in-1 multisystem from the Baldan Group, one of the leaders in cellulite reduction therapy. The treatment first combats fat deposits, improves tissue elasticity and finally reduces cellulite imperfections using anti cellulite technology.
The procedure employs radiofrequency to generate heat when the Baldan Group 3-in-1 multi system comes into contact with fat tissue. When the handset is warmed to the correct temperature, the Tshape machine is rolled across the treatment area. This stimulates the skin's dermis layer into producing new collagen, the protein responsible for the skin's elasticity. With new collagen produced, skin appears firmer, tighter and revitalised.
Tshape treatments begin with radiofrequency, followed up by laser activation. The LLT laser radiates fat tissues to form micropores, and then the laser increases the fragmentation of triglycerides into glycerol and fatty acids. These lipids are dispersed through the natural metabolic functions, reducing cellulite and ultimately firming the appearance of the body.
The laser is followed by an endothermic vacuum massage. The vacuum raises, folds and compresses your skin to increase the blood flow in treated areas. This, in turn, helps the body remove toxins through the lymphatic system.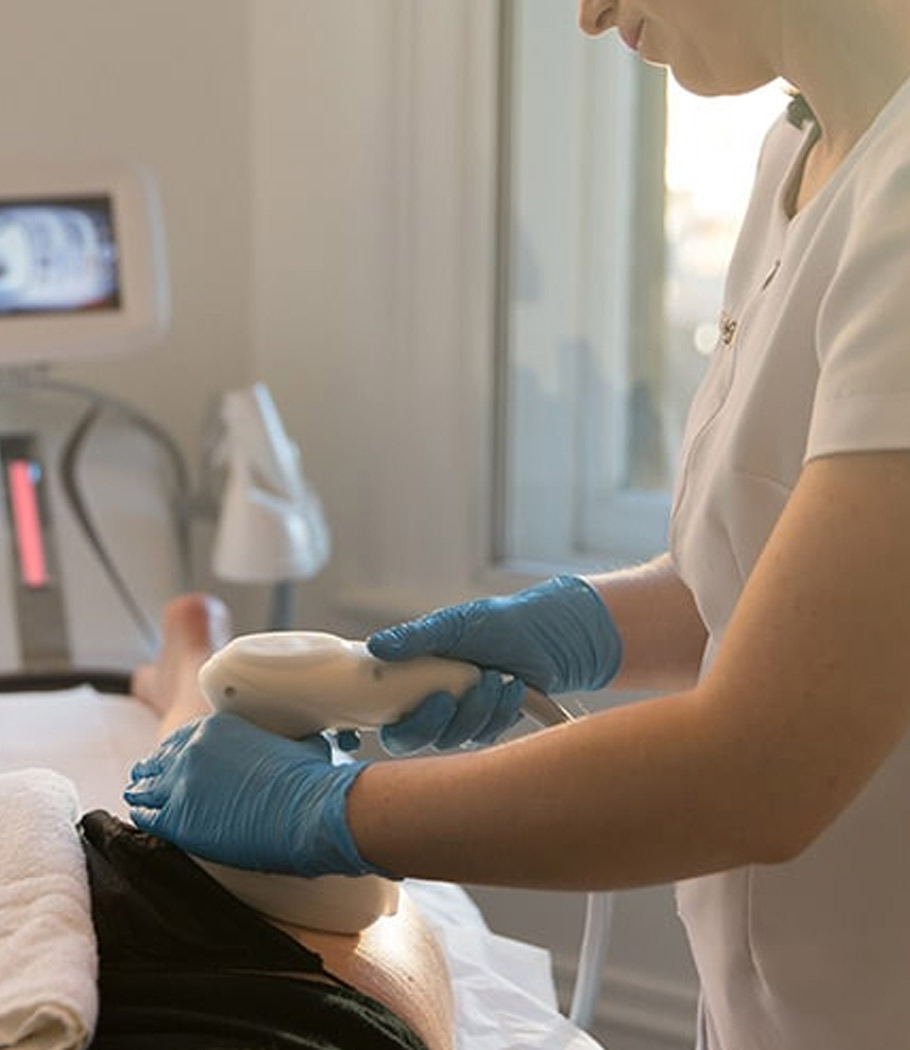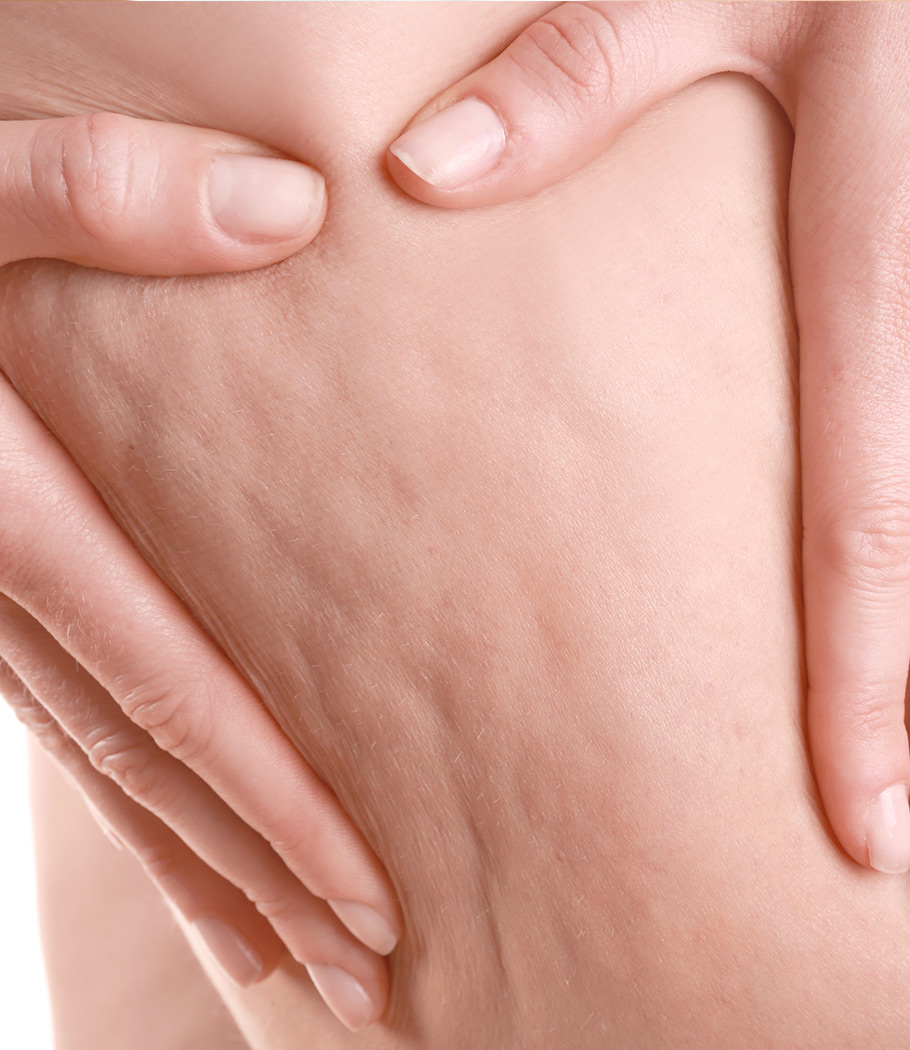 Cellulite consultations on an individual basis
Cellulite treatments are considered on an individual basis. We tailor all Tshape treatments to the individual. This is why we recommend a consultation, to allow us to discuss and determine the best areas to target in your treatment or course of treatments.
We recommend a course of 6-10 sessions for the most effective results, and we advise our clients to pursue a healthy lifestyle after treatment to ensure the longest lasting results possible.
Tshape treatments are commonly used to tackle skin-based issues in a number of body parts, including upper arms, abdomen, flanks, thighs, hips, back and face.
Non-invasive and safe treatments
As Tshape treatments are non-invasive, they require no downtime. This makes them the perfect procedure to fit into your busy schedule. Plus, multiple sessions will have no impact on your ability to return to the workplace, as each individual treatment only takes 45 minutes. 
Book a Tshape treatment and tone your body, and make your skin appear tighter, firmer and younger with a reduced cellulite appearance.