Start Your New Skincare Regime with Visia Skincare Analysis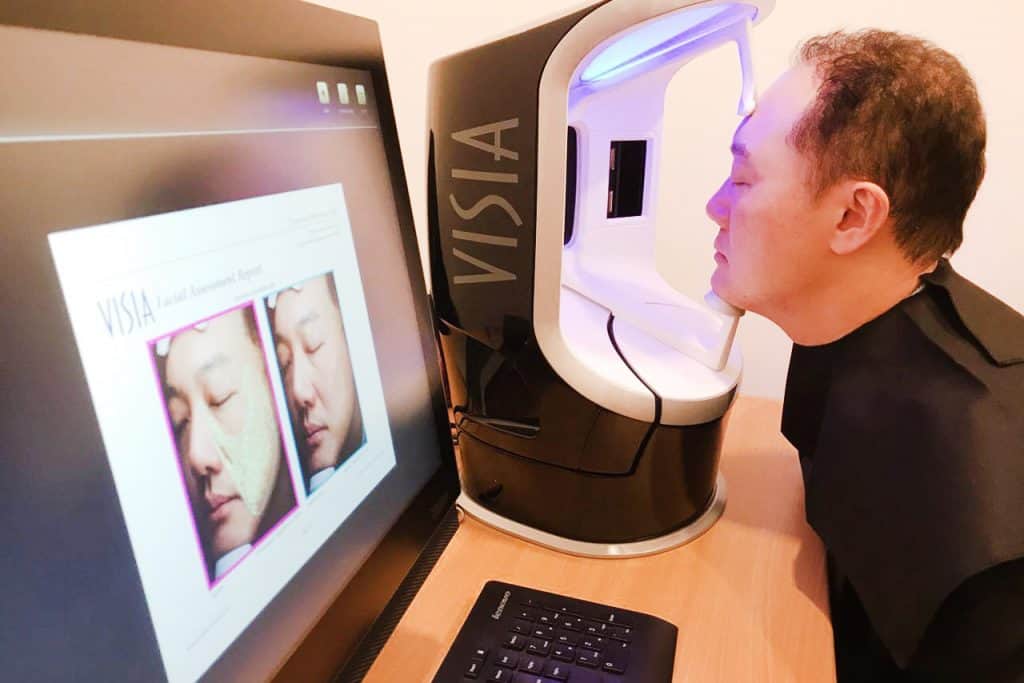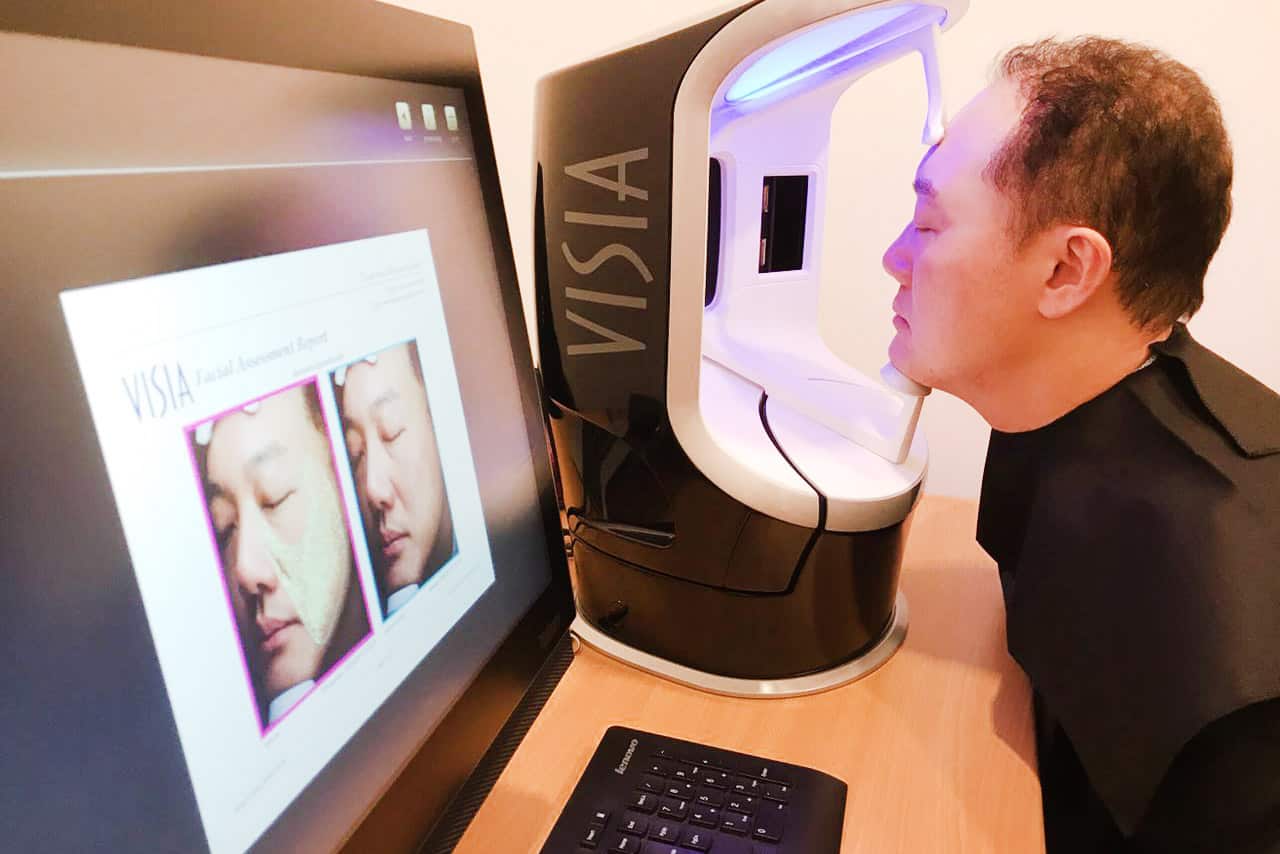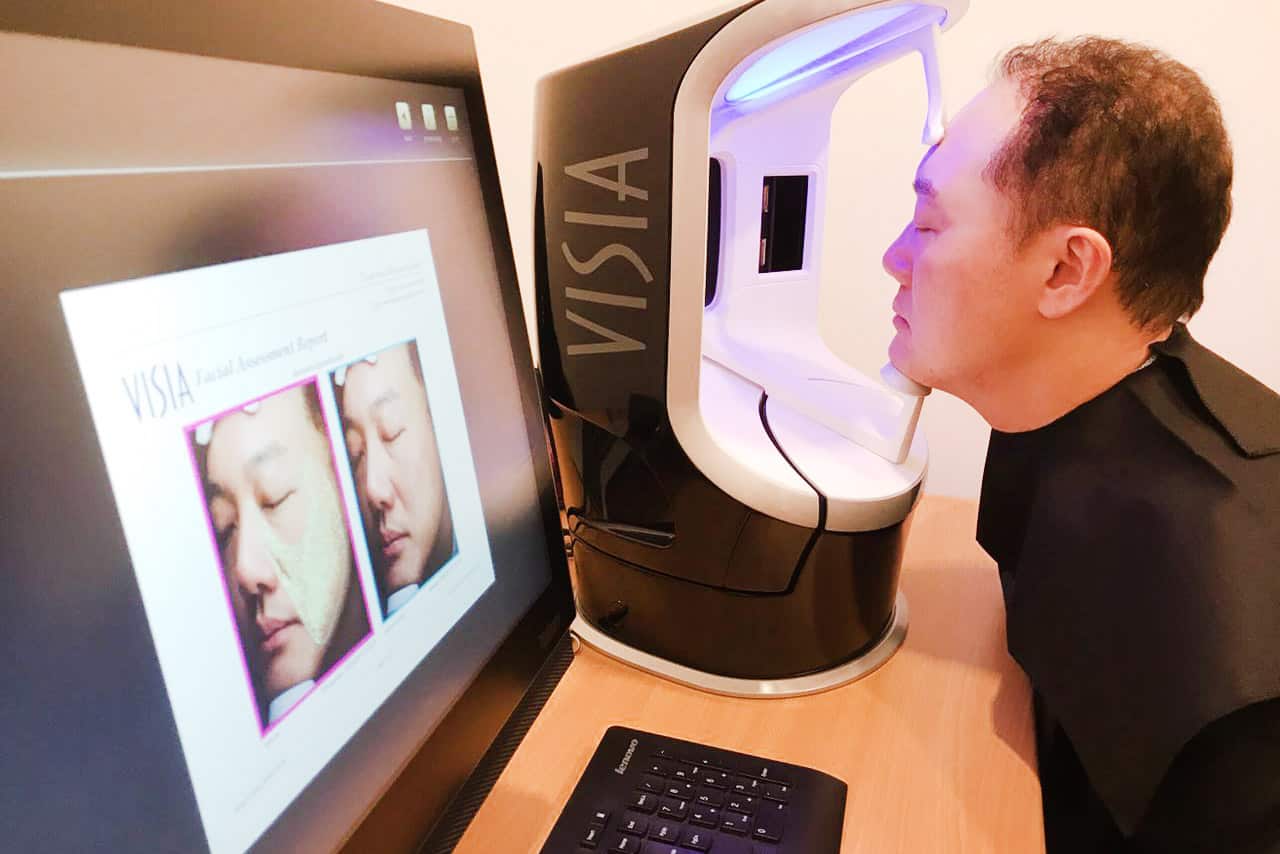 We all strive for flawless-looking and radiant skin, and as everyone's skin differs, not all skincare routines work for all. So, wouldn't it be great to really get to the root of the problem and find out what skincare regime would best suit you to achieve those skin goals?
Well, what if we told you that you could get a clear picture of the unique skin problems you have with Primas Medispa? Our effective Visia Skin Analysis treatment can provide you with a detailed breakdown of the kinds of issues you're facing, allowing you to start a new skincare regime that can be tailored to your exact needs!
What is Visia Skin Analysis treatment?
We pride ourselves on offering this efficient treatment that can help us identify and understand each customer's individual skincare needs and create a bespoke skincare regime that can guarantee the best results.
The Visia skincare system scans your face using the UV light and pinpoints your skin problems, by targeting six key areas that can influence your overall skin condition. These include pigmentation, porphyrins, texture, wrinkles, pores and spots.
You then receive a crystal-clear picture from our skincare experts, explaining how each of these problems affects your skin. We are more than happy to then design your very own unique skincare regime that tackles the cause of these imperfections.
Tailor your new skincare regime
Now that we are able to create a personalised skincare regime that can effectively help you, let's take a look at what treatments you can include in your new skincare plan that may suit your skin type.
Refresh your skin with a facial
With the Visia Skin Analysis treatment, our skincare specialists can clearly spot blemishes and skin irritations on your face, including blocked pores that are invisible to the naked eye. We can solve these issues with our custom-made facials.
Our tailored facials can restore your youth and enhance your skin's texture, by healing acne scars and other conditions, making the most of your facial treatment after a quick Visia analysis. We promise you that you will leave our spa feeling cleansed, relaxed and more confident!
Include a skin peel treatment
If your Visia analysis reveals blemish marks, wrinkles and pigmentation, our skin specialists may suggest one of our effective skin peel treatments to rejuvenate your skin, without the need of painful procedures and invasive surgery.
Our tailor-made treatments use enzymes and acids to exfoliate and remove dead layers of skin and banish blemishes.
Tailor your own anti-ageing treatment
Our skincare experts will be able to spot the finest wrinkles through the Visia skincare system, which you perhaps thought never existed. The UV scanner can also point out much deeper-set signs of aging, allowing us to personalise your anti-aging treatments.
Our beauty experts will run you through our range of anti-ageing treatments, according to your Visia analysis results. Whether your skin requires wrinkle reduction injections or eye revitalising treatments, we are on hand to create the best skincare regime recommended for you!
Opt for a quick Visia treatment!
Start your new tailored skincare regime with our life-changing Visia Skincare Analysis, by pinpointing all the problems yours skin is facing and allowing our skincare experts to tackle these issues with custom-made treatments!
Visit us at Primas Medispa or call us to find out more and book your Visia analysis today!