Body Treatments & Big Savings This Month At Primas Medispa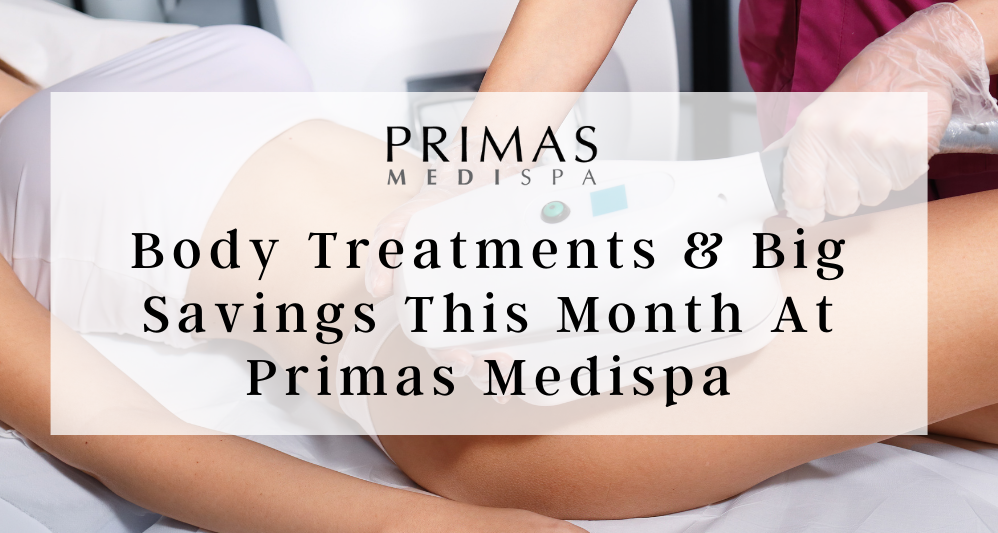 Body treatments. From laser hair removal to laser lipo, there's hundreds of options to choose from – and with so many businesses posting on social media (why not head over and follow our Instagram whilst you're here?) about the treatments they offer, it can be hard to know where to start… and what to choose.
Body treatments should be treated just as seriously as treatments like Botox or dermal fillers. We often say that you only get one face, so it's imperative you're picky with who you choose to treat it… and the same goes for body treatments! Health is wealth. 
As with all treatments, there are complications which can occur with body procedures. Your practitioner needs to be qualified to perform the procedure (as well as equipped to deal with any potential complications promptly & professionally) and you should always do your homework on the equipment that'll be used during your treatment – is it new, FDA approved, suitable for your concern etc?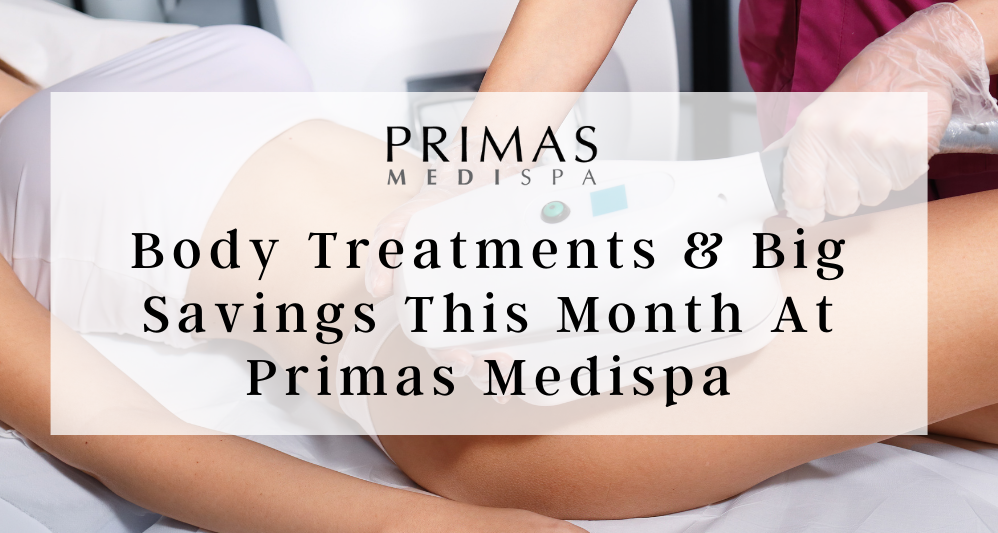 Primas Medispa's team of experienced practitioners and therapists bring the most effective body & beauty treatments to you; for results you can trust. We only ever use the latest, most cutting-edge body treatment technology as standard with all our clients (such as our new PRIMA Tone Up technology, or our highly sought after MedioStar NeXT PRO XL laser hair removal machine.) So no matter which body treatment you end up booking, you know you're in the safest possible hands. 
Why Choose Primas Medispa For Your Body Treatments?
Primas Medispa pride ourselves on offering a 5 star experience with each and every customer who steps through our doors. We offer some of the very best beauty & body treatments in central London – within a relaxing haven which'll transport you a million miles away from the hustle & bustle of our busy lifestyles!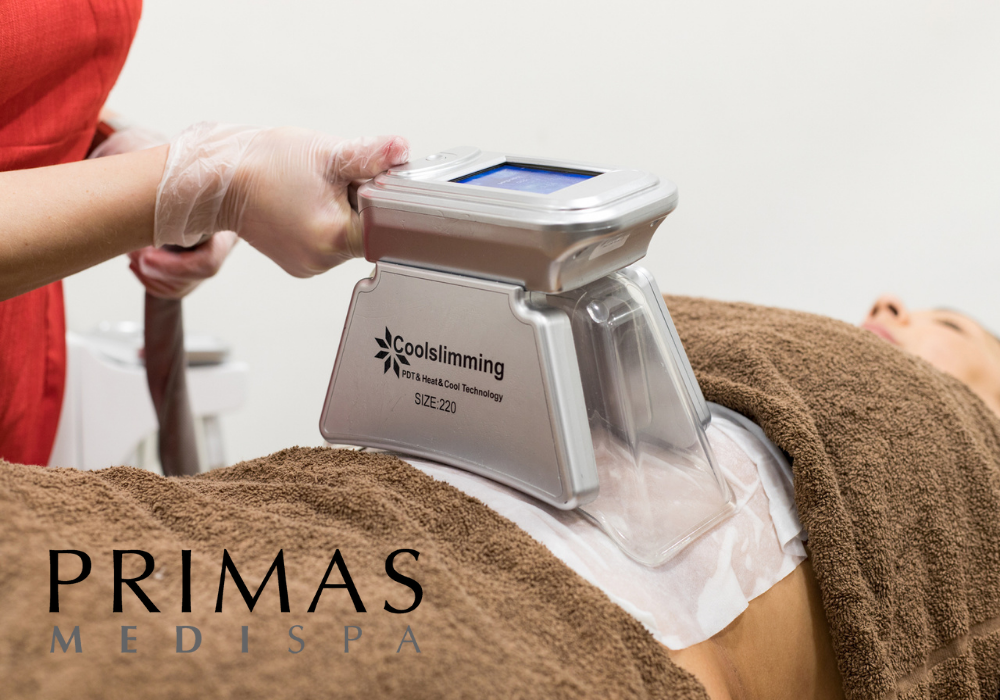 Trending Body Treatments At Primas
We offer a number of award winning non-surgical body treatments at our luxury medispa – here's a few of the most popular right now.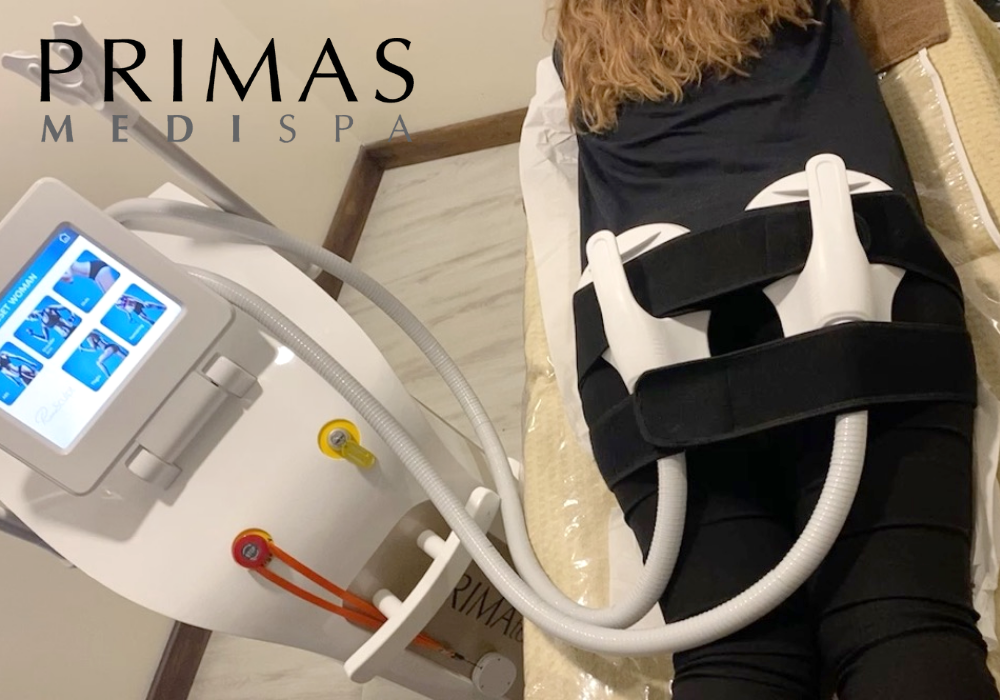 Book Now & Save With Our Exclusive 30/30 Offer!
Body treatments come in many shapes and sizes, just like our clients. At Primas Medispa in St Pauls London, we take pride in recommending only the most appropriate body contouring, fat reducing and toning therapies for each of our unique customers wanting to tone up quicker.
We offer a wide range of award-winning body treatments at our luxurious premises – and if you're not sure of which of the procedures on the menu best suit your needs, our 30/30 offer is perfect for you.
30/30 Savings
What is the 30/30 offer? Well to put it simply, for a limited time only, it's just £30 for an extensive consultation and trial on any of our body treatments… and if you decide to go ahead with a full course, you'll immediately qualify for a cool 30% off any further therapies you book, or any treatment packages!
Head to our website, email us or give the team a call on 0207 213 9550 to secure your place. Limited spots available each week, so don't miss out!