What Happens at the Primas Clinic?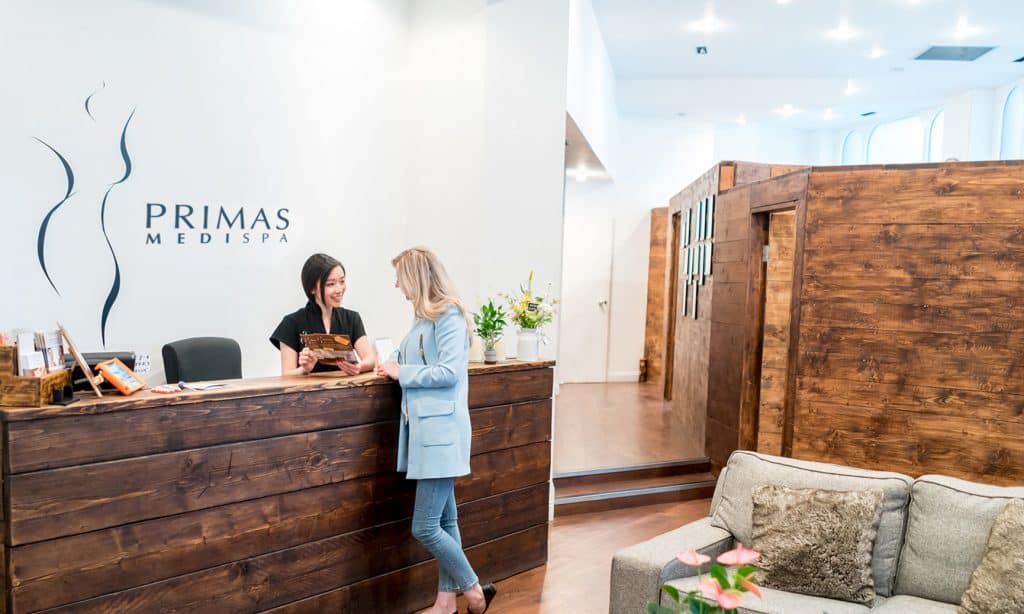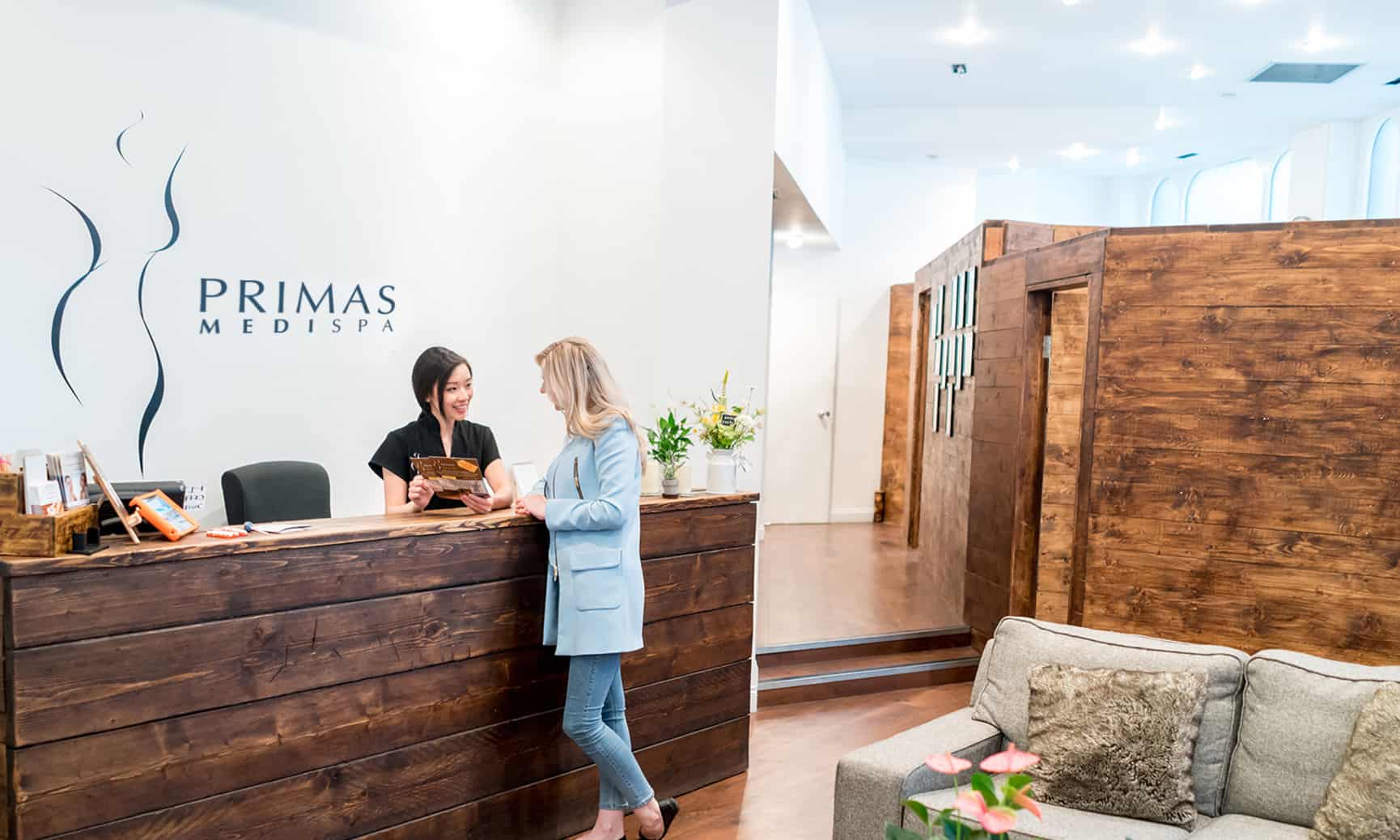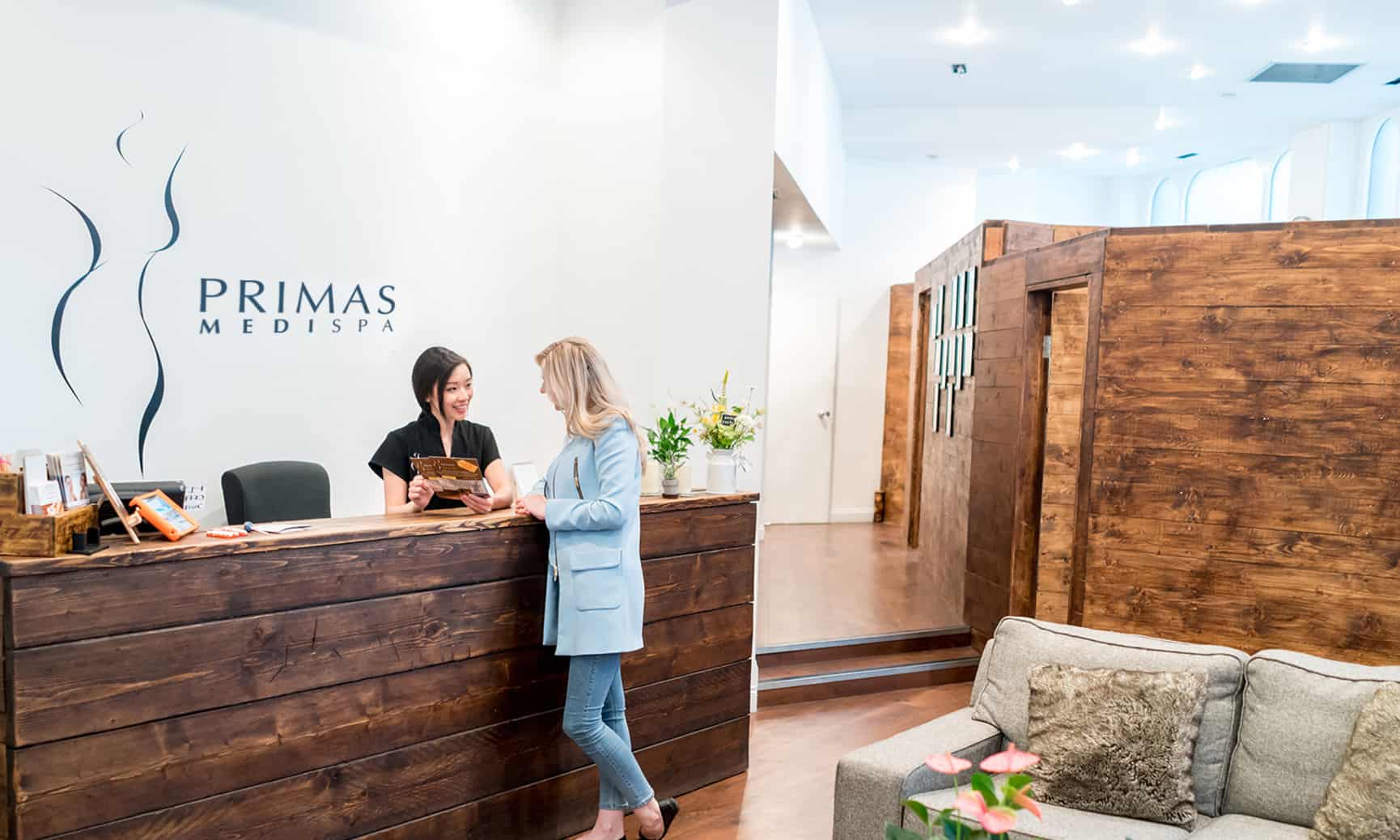 Located in the heart of Central London, Primas MediSpa is a fast-growing beauty clinic and luxury spa with a range of beauty treatments that promises immediate results. If you are looking for amazing and reasonable package deals or would just like to try out some of our current beauty technologies, contact us and book today!
Experience Primas MediSpa
With the most effective treatments and beauty technology on the market, Primas MediSpa is a welcoming team of experienced beauticians and spa treatment experts, who make sure that you receive the most effective and safe beauty treatments you deserve. We therefore work closely with certified aesthetic professionals.
When you first enter the beauty clinic and spa, you will be received by our friendly staff that will direct you to your beauty expert. If you have not yet booked a treatment, we are here to give you great beauty advice and help you find the perfect treatment for your requirements. We will go the extra mile to identify the best beauty options for you.
We offer several services that we guarantee are safely operated by our beauty experts. With our services ranging from laser and facial treatments, pressotherapy to massages, discover our treatments that are currently on offer and how you can make the most out of your visit to our beauty clinic.
Smoother and softer skin
With summer just around the corner and temperatures slowly rising, you want to be able to walk along the beach or swimming pools without having to stress about sprouting hairs. It can be very time-consuming, expensive and detrimental to your skin to constantly shave at least once a week.
At Primas MediSpa, we have the perfect solution for you with great offers! Laser hair removal is permanent, which means that once you have completed the full course of treatments, you will never have to worry about it again. We have the perfect Bikini Line Hair Removal summer offer for just £38, or get a 50 per cent discount on a course of 6.
And there's more! Save up to 80 per cent with our Underarm Laser Removal treatment where we use the latest award-winning MEDICAL MeDioStar Next PRO XL 2016 technology. We guarantee you a safe yet effective treatment for permanently smoother and softer skin, no matter the type of skin tone and hair.
Fresh Facial Glow
Your face can go through a lot of irritation with the constant change in weather, on top of the cleansing and cosmetic products you use on a daily basis. Skin comes in various types of conditions, from dry and flaking skin to wrinkles and fine lines. Hence, our team works closely with each client to help find the right facial treatment that suits their unique lifestyle.
With our £20-off facial offers, we welcome all skin types and are committed to nourishing and refreshing your skin with our custom-made remedies, enhancing your skin's texture through effective exfoliation. These treatments, including our Wrinkle Reduction Injections, will help you achieve a radiant facial glow you have always wanted.
Get your summer body
With summer plans already in mind, whether it is a vacation in paradise or sunning in London, get your summer body and feel your best every day. We can help you achieve the figure you always wanted with a perfect offer that suits your budget.
At Primas MediSpa, we are proud to be able to deliver to you the most miracle beauty treatment that detoxes your body, improves lymphatic drainage, boosts circulation and tackles cellulite. We are pleased to say that we have Pressotherapy (Lymphatic Massage) on our treatment list and are able to offer a discount of up to £90-off.
Doing our best to deliver excellent services to our customers, we also offer Cryo Fat Freezing treatment that removes unwanted fat deposits from the body, painlessly and safely. Save up to 75 per cent and achieve your body toning goals before the summer with this highly-effective treatment.
Our friendly and professional staff at Primas MediSpa is dedicated to helping you achieve your beauty goals. We are happy to assist you with your options, providing services that suit your unique lifestyle. Contact us today, learn about our specialisms, book an appointment and experience our beauty clinic in Central London!