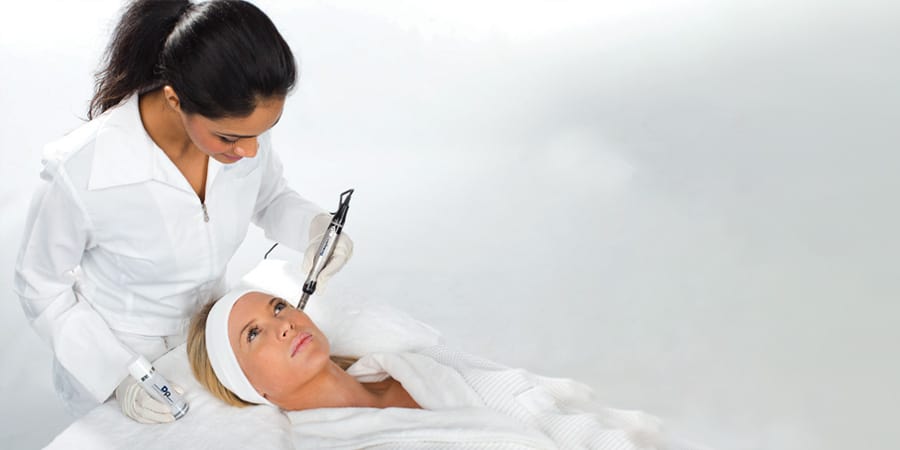 Dermapen
Dermapen, the cutting-edge microneedling pen, is known to promote the skin's collagen and elastin production through a minimally invasive technique. Book Dermapen treatments at Primas Medispa in the heart of London.
DERMAPEN MICRONEEDLING
The Dermapen is a minimally invasive microneedling pen that provides an excellent technique for targeting specific skin concerns. Problem areas such as surgery scars, acne scars, stretch marks are more are visibly reduced after just one treatment.
The Dermapen treatment can also help to enhance the overall health of your skin as well as improve the development of new layers of skin.
Find out how this microneedling pen can help boost your skin's natural collagen and elastin proteins with our stimulating Dermapen treatment at Primas Medispa London.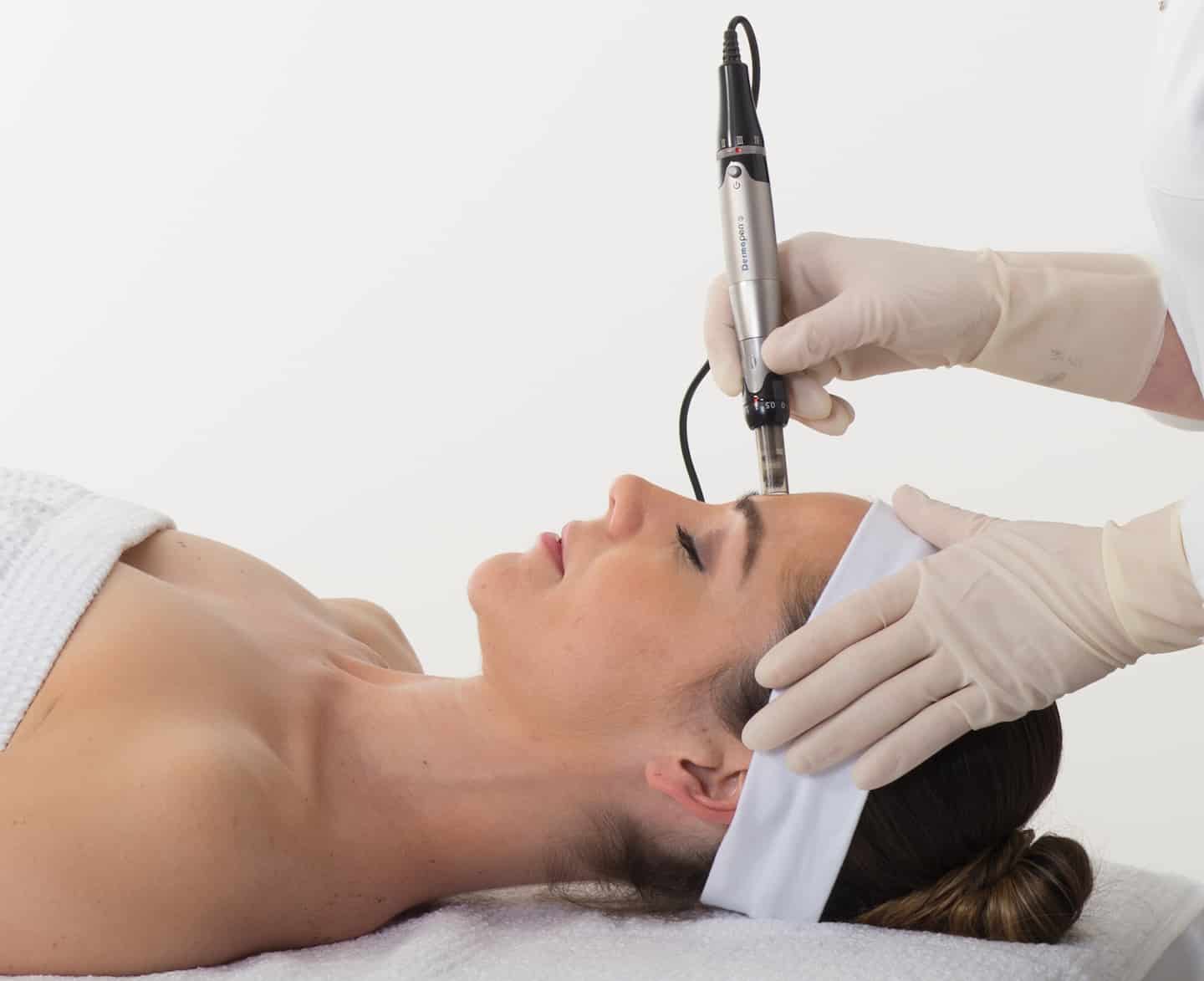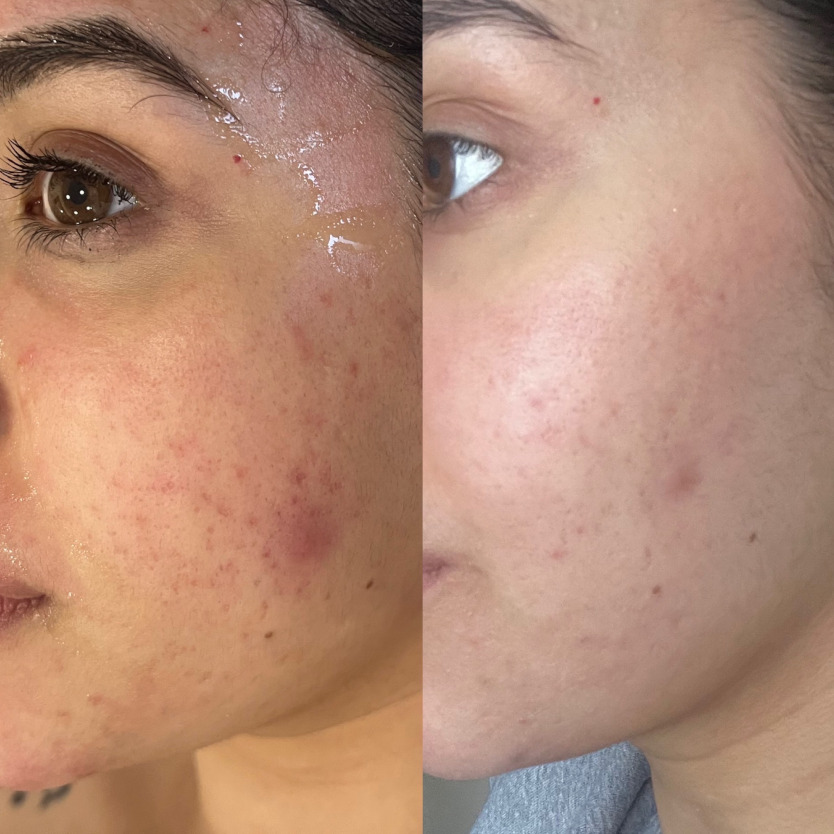 *Results after 1 session (4 weeks later)
DERMAPEN CAN HELP YOU RESTORE YOUR SKIN
At Primas Medispa, we offer our clients our Dermapen microneedling treatment because it is an incredibly adaptable way to receive a microneedling treatment. Each of our clients will receive a tailor-made experience with adjusted needle depths that ensure the right treatment is offered. We don't believe in a one size fits all mentality and service because we want to help all of our clients achieve their unique beauty goals according to their wishes.
Browse the full range of anti-ageing treatments, skin peels and facials and electrotherapy solutions, or view all of our beauty treatments – and discover how we can help you achieve the best version of you.
HOW DOES DERMAPEN WORK?
The Dermapen causes painless micro-injuries in the top layer of the skin to help encourage an increased production of collagen and elastin. These components are the key proteins that the skin needs in order to prevent the visible signs of ageing. Following a Dermapen treatment, your skin's appearance will be brighter, fresher and dull, tired looking skin will be dramatically reduced.
Microneedling has long been scientifically proven as an effective way to treat skin problem areas like scarring, stretch marks and wrinkles. Dermapen is a microneedling pen that works to rejuvenate and enhance the skin's natural appearance.
Dermapen uses sterile, individually-sealed needle cartridges that are disposable to ensure the highest levels of safety and comfort for our clients. The tip of the Dermapen needle is made up of 12 smaller needles which are used to penetrate the skin vertically creating micro-skin channels that help to stimulate the skin's natural ability to heal itself through increasing the production of collagen and elastin.
Dermapen is a minimally invasive form of microneedling which is just as effective as other ablative skin treatments such as Fraxel, IPL, Laser Resurfacing and Chemical Peels.
The Dermapen microneedling treatment available at Primas Medispa can help you to bring back your skin's natural glow and reduce the visible signs of ageing, scarring and stretch marks.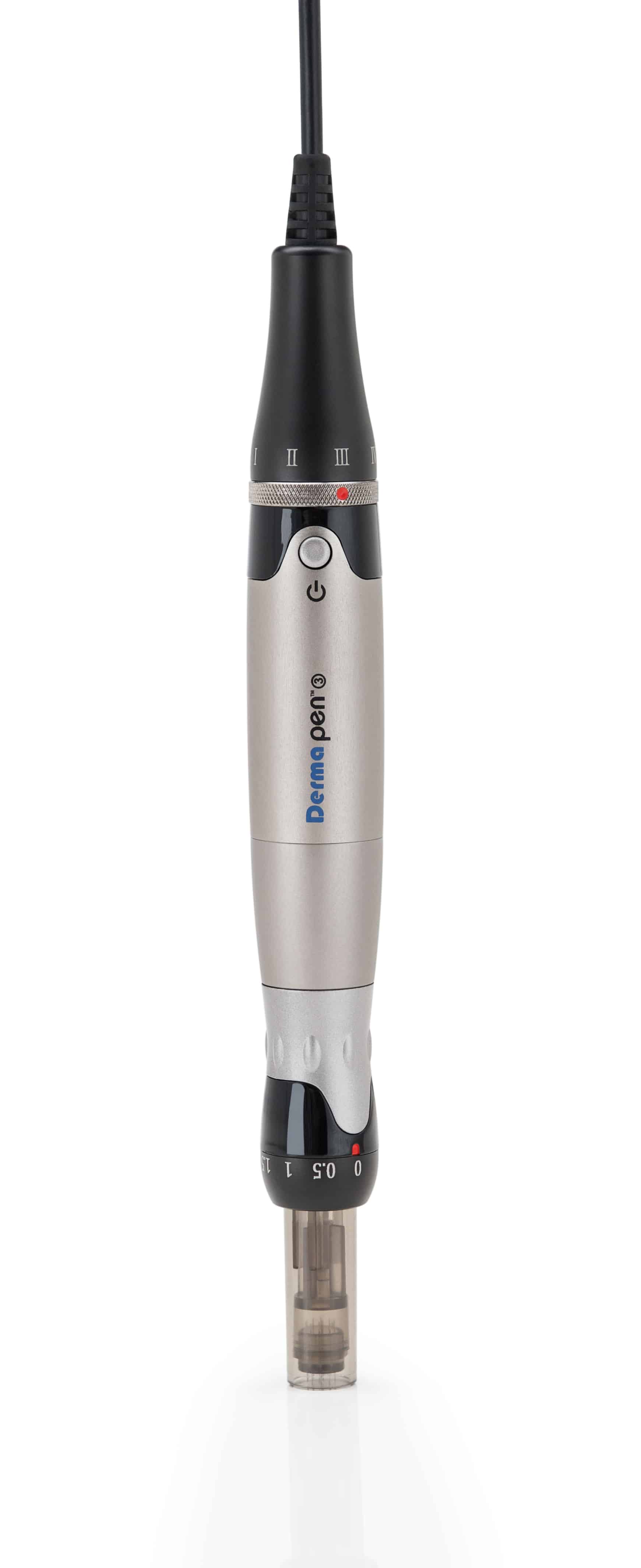 IS DERMAPEN RIGHT FOR YOU?
At Primas Medispa we recommend our Dermapen microneedling pen treatment to our clients who are concerned about the appearance of surgical scars, acne scars, stretch marks or the early signs of ageing in their complexion.
If you have any of these skin problems and if it is affecting your confidence, then our Dermapen treatment could be just right for you.
DERMAPEN – MICRONEEDLING IN A DIFFERENT WAY
Dermapen treatment allows a deeper penetration into the skin's dermis fibroblasts, which help to increase collagen and elastin production deep inside this layer of skin. This treatment allows a greater level of absorption of active ingredients to be reached into the skin to help speed up the regeneration of the epidermal skin cells and improve the appearance of scars, stretch marks and wrinkles.
There is a much faster recovery time following a Dermapen treatment compared to similar ablative treatments and disposable needles reduce the risk of cross-contamination. The Dermapen needle can also be adjusted to different needle depths so it allows us to tailor the treatment to our clients individually.